12 Inspiring eCommerce Email Marketing Examples for Your Next Newsletter
PROCESS - 23 min read
Aug 21,2023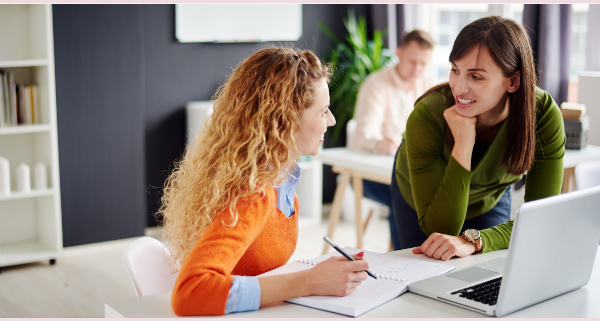 With today's competition in eCommerce, standing out from the crowd is crucial, and email marketing is still a powerful tool to achieve that special edge.
But how do you create emails that captivate the audience and drive business results?
To help you answer this question, we will explore 12 eCommerce email marketing examples that will provide practical inspiration for your next newsletter.
Whether you are an experienced marketer or just dipping your toes into the field, these examples will equip you with some insights and tactics you need to craft newsletters that truly convert.
Casper
We all know that first impressions matter.
And when it comes to newsletters, that first email you send to a new subscriber is a golden opportunity to set the tone for your future relationship.
You want to create an email that makes your subscribers think, "This is exactly what I signed up for."
Therefore, when crafting your first, welcome email, your main objective should be to offer subscribers a glimpse into what they can expect from your brand.
Take a look at how Casper, the mattress company, nails their welcome email.
Source: Private inbox / Casper
Right off the bat, they incorporate social proof in the subheading, boasting over two million subscribers and 100,000 5-star reviews. This lets subscribers know they are in good company.
Casper then takes the opportunity to whisk their new subscribers into their cozy mattress world.
They introduce product categories, showcase the perks of subscribing, share sleep tips, and even offer a referral program.
It is all delivered with impeccable copywriting and engaging calls to action throughout the newsletter.
What we can learn from Casper's example is that when crafting your first email for new subscribers, it is not just about delivering information.
It is also an opportunity to influence how subscribers view your business and how engaged they become.
Get them excited and involved from the start, and you will set the stage for continued interaction in the future.
Go To Bed
As you build the mailing list for your shop, it is important to think about different ways to show appreciation to your subscribers.
One effective strategy is to offer tangible benefits, such as discounts or special promotions.
After all, who doesn't love a good deal?
According to statistics, 93% of shoppers do, as they consider discounts to be crucial when deciding whether to purchase from a brand. 
Let's take a closer look at how Go To Bed, a company that sells baby products such as fitted cot sheets, pillows and quilts, applies this tactic in their welcome email.
Source: Flodesk
They reward their new subscribers for hopping on their mailing list with a 10% off promo code for their first order.
What is interesting here is that the discount doesn't come with a tight time frame.
This move recognizes the busy lives of their target audience—new parents who are knee-deep in the joyful chaos of taking care of their little one.
Of course, it has to be noted that, in most cases, setting a deadline for product discounts is highly efficient. It creates a sense of urgency and encourages immediate action from subscribers.
However, for this target audience, the promo code works better without a strict time frame.
So, if you want your new subscribers to be excited about what you have to offer, shower them with tangible benefits.
They will feel valued and engaged, and therefore be more likely to continue supporting your business.
Pro tip: If your audience is varied, you can segment them in detail with the help of the right marketing automation software.
Then, you can ensure that everyone gets the right discount offer, based on the products they viewed or bought.
To learn more about segmentation, check out this page: Utilizing Segments - Flashyapp 
Tuft & Needle
We all have areas of expertise that our audience wants and needs to learn about.
Maybe you are selling coffee and your audience is hungry for guidance on different coffee varieties. Or perhaps you are focusing on eco-friendly products and your subscribers are looking for reasons why they should make the switch to a more sustainable lifestyle.
No matter what your area of expertise may be, newsletters are an excellent way to get the ball rolling.
Just look at how Tuft & Needle, another mattress and bedding brand, does it. 
Source: Inbox Flows
They position themselves as the ultimate sleep experts and deliver handy tips and tricks in their newsletter to help subscribers achieve a restful night's sleep.
From addressing the topic of sleep schedules to sleep deprivation, Tuft & Needle hooks their audience on a topic that affects a significant part of the population.
It is no secret that 1 in 3 adults in the United States aren't getting the restful sleep they need.
Plus, nearly 40% of adults find themselves unintentionally dozing off during the day at least once a month, with 50 to 70 million Americans dealing with sleep disorders.
So it is safe to assume that a lot of their subscribers will find this advice more than valuable.
To use this tactic to its full potential, identify the areas of expertise that align with your products and grab your audience's interest by positioning yourself as a go-to expert in your niche.
Atelier Cologne
So, you managed to build a list of subscribers, but they are not quite ready to whip out those wallets and make a purchase just yet.
What do you do? You nurture that relationship.
Nurturing emails are a way to stay connected to the subscribers you gathered, keeping them engaged until they are ready to hit that "Buy Now" button. 
A great example of a company that does this well is Atelier Cologne, a perfume brand that knows how to inspire curiosity through its newsletters. 
Their newsletter below is aimed to introduce subscribers to their perfume Pacific Lime and highlight what it can do for them.
Source: Shogun
As you dive into their fun and colorful newsletter content, you will notice little nuggets of curiosity sprinkled throughout.
From the headings such as "Brighten Your Day" and "Explore Pacific Lime Universe" to a compelling CTA that urges you to "Discover", they know how to keep subscribers interested.
They even offer a tempting offer to "Try them all!" and get a special voucher.
So, by taking a leaf from Atelier Cologne's book and introducing them to your brand's products, you can nurture your relationship with subscribers.
For the same purpose, you can incorporate educational content in your newsletters, product updates, or webinar invitations, and even offer free shipping, gift wrapping, or samples with every order.
These little touches of kindness can work wonders in winning over and nurturing your subscribers and turning them into loyal customers.
Barnes & Noble
We all experienced that overwhelming feeling of indecisiveness, of being stuck not knowing what to buy or which service to use.
In this case, a trusted source of advice, from a knowledgeable family member or a friend who always has the inside scoop, can be crucial.
Your brand's audience is no different. They need reliable recommendations just like anyone else.
Therefore, by including recommendations in your newsletter, you establish your brand as an authority among your subscribers. A trusted advisor.
Your readers start counting on your emails for reliable suggestions.
And you could say no one does this better than Barnes & Noble, the renowned bookseller, as you can see in the example below.
Source: InboxFlows
Their book recommendations cover a broad range of categories, from history to social sciences, biographies, and even children's books.
They understand that lurking among their subscribers, there could be someone with a deep love for a specific genre.
So, by catering to these diverse interests, Barnes & Noble engages a wide audience.
Rich visuals, accompanied by book covers, make it easy for subscribers to quickly skim through and find their next literary adventure.
And if subscribers are ready to take their shopping spree to the next level, they even offer a discount or help locate a nearby physical store.
Remember, a good recommendation goes a long way.
By infusing your newsletters with reliable product endorsements, you will become the go-to source for your audience.
And remember, with good audience lists or segments, you can do an even better job, and tailor your message to resonate more with your email subscribers.
One Kings Lane
We've all experienced the annoyance of being bombarded with promotions and sales emails that make us want to hit that unsubscribe button. 
Therefore, it is understandable why subscribers have become wary of the hard sell.
But as a business, you still want to drive sales whenever possible, and achieve some return on investment from your marketing activities.
So, how do you strike a balance between sales and engagement?
Here is a little trick: use curated product recommendations that showcase a trend or style.
Take One Kings Lane, a home decor company, as an example. 
Instead of just pushing their products, they focused on presenting the product as means to an end, by showcasing how to create a Charleston style dining room.
Source: Onekingslane
This is effective because it not only inspires their subscribers, but it also gives them a chance to highlight multiple relevant products in a way that feels authentic.
Just imagine reading their newsletter and getting inspired to transform your own space into a cozy southern oasis.
And right there, waiting for you, are the perfect products to help you achieve that look.
Therefore, by offering curated recommendations that tap into a specific trend or style, you are doing so much more than just selling products.
You are becoming a trusted source of inspiration for your subscribers and a brand they can rely on.
Art of Tea
Let's now dive into the topic of personalization in your newsletters.
According to New Epsilon, 80% of consumers are more likely to make a purchase when brands offer them personalized experiences. 
Similarly, Accenture Pulse Check found that 91% of consumers prefer to shop with brands that recognize and remember their preferences, and offer them tailored recommendations and relevant offers (hello, advanced marketing automation tools!).
Clearly, personalization isn't just a nice idea to throw in for good measure. It is a vital strategy that speaks directly to the hearts and minds of the subscribers.
To help you understand how personalization works, let's take a look at Art of Tea.
They have designed a quiz that challenges their audience to find their perfect tea.
Source: Artoftea
The person enters their email to get their results in the inbox, and the brand uses the quiz results to send personalized recommendations to the respondents.
Source: Artoftea
The outcome? Individual subscribers receive targeted product suggestions that resonate with them on a personal level, resulting in heightened customer satisfaction.
Source: Artoftea
Remember, the primary goal of personalization is to provide subscribers with recommendations that you know they will love.
The key lies in gathering crucial data and gaining valuable insights to understand their distinct behaviors and preferences.
You don't need to reinvent the wheel here. Just like the the Art of Tea, and many other brands, you can utilize quizzes or surveys to gather valuable information and deliver more personalized recommendations.
Forever 21
As we have seen in the previous section, personalized emails ensure you only deliver the deals, products, and information that subscribers are actually interested in.
You can achieve an even higher level of personalization by customizing emails based on the subscribers' purchase history, items they abandoned in their carts, or categories they checked off as having an interest in.
See how clothing brand Forever 21 uses personalization in their newsletter.
Source: Shogun
They know how to grab their subscribers' attention from the get-go by offering a valuable incentive–a discount on the items presented in the email.
And here is the beauty of it: they connect that discount with the specific style of the subscriber.
In other words, Forever 21 takes it a step further by including a "What You Love" section which showcases items related to the subscribers' interests.
This shows that they clearly understand their subscribers' behaviors and patterns.
This smart approach makes customers feel not only interested in the offer, but also recognized and understood, greatly increasing the likelihood of engagement and conversions.
Little Whimsy
When it comes to introducing new products, simply adding them to your eCommerce store and crossing your fingers won't do the trick. 
If you are determined to make a real impact and reach a wider audience, you should take it up a notch. Newsletters represent a great way to promote the latest products as soon as they hit your store.
Let's explore an example from Little Whimsy, an online store that specializes in children's toys, decor, and accessories.
They created an email that is beyond adorable and showcases their fall arrivals in the most charming way.
Source: Flodesk 
One of the things that catches the eye is how they've organized each product into different color palettes and added nice photos that accompany each item.
It is a simple but effective strategy that grabs attention and adds a touch of visual appeal.
But the best part is probably in the bottom row of photos, where you can actually see children using the products.
Whether it is the dough cutters or the bubble wands, you can see the joy and fun they bring.
This is a nice touch because it allows potential customers to envision themselves or their children experiencing the same excitement.
That is why newsletters are so valuable.
They provide the perfect opportunity to bring your products to life and announce their arrival to your new subscribers and loyal customers.
Suntouched
Finding fresh ideas for your next newsletters can be a challenge.
One way to find that spark of inspiration is by tapping into major events and awareness days that align with your brand's philosophy and your subscribers' values.
The beauty of awareness days is that they cover almost every topic under the sun, from World Dyslexia Awareness Day to National Hot Dog Day. 
So, you will always find something relevant to captivate your audience.
Take, for example, hair cosmetics brand Suntouched and how they celebrated World Kindness Day in one of their newsletters.
Source: Private Inbox / Suntouched
This choice was a perfect fit for Suntouched because of the gentle nature of their products on the women's hair.
By aligning their content with this theme, Suntouched not only engaged their audience but also showcased their brand's commitment to the cause.
It is crucial to use these events as a chance to add value for the subscribers and demonstrate your company's social responsibility, rather than for selling purposes.
By focusing on providing relevant information or resources on these special occasions, you can foster stronger connections with your subscribers.
Therefore, go through a list of noteworthy events and awareness days throughout the year, identify the most relevant ones for your brand, and add them to your marketing calendar.
You will not only position yourself as a socially responsible brand, but also ensure a steady stream of inspiring topics for your newsletters.
Intercom
Have you ever considered incorporating videos into your email marketing strategy? 
You are not alone in your skepticism. We often view videos as something that doesn't quite fit well in our newsletters for various reasons.
Embedding videos directly in emails can harm click-through rates, and overly large files may face rejection by recipients' servers. Additionally, videos may distract attention from other essential call-to-action elements in your email.
However, when used effectively, videos can work wonders for your email marketing efforts.
Let's draw inspiration from Intercom, a monthly subscription software offering AI customer service solutions that knows a thing or two about incorporating videos into their email campaigns. 
Source: Personal inbox / Intercom
The brand educates the audience about AI to mitigate their fears and debunk some myths.
What makes this approach so smart?
Intercom doesn't actually embed the videos in the newsletter.
Instead, they include a thumbnail image of the video and provide a link within the text that directs subscribers to their landing page with the video.
By sidestepping the pitfalls of embedding videos directly in emails, Intercom maintains an exceptional user experience that encourages recipients to click through and visit their website, where they can explore their products further.
Canva
Social proof is a game-changer when it comes to driving sales.
When your subscribers read about how much other customers love your product, it actually motivates them to buy it too.
And don't just take our word for it—studies show that 35% of people trust consumer reviews. 
So when a product has lots of 4-star or 5-star reviews, it is a clear indicator to potential customers that it is of good quality.
And if a customer has any doubts about your product, positive reviews from other happy customers can be the missing piece that convinces them to make a purchase.
One brand that does an excellent job of incorporating social proof in their newsletters is Canva, a digital design software platform.
Source: Private Inbox / Canva
As you can see above, they included a few customer reviews, to encourage customers to print and order their digital designs.
You can also incorporate customer testimonials to establish social proof.
It is a streamlined and direct approach that inspires confidence among subscribers, empowering them to make informed purchasing decisions.
Conclusion
Now you are armed with 12 inspiring newsletter examples that will take your next newsletter to the next level.
These handpicked examples have been carefully curated to offer you not just inspiration, but practical insights that you can put into action right away.
But here is the exciting part: it is your turn to shine.
Take these examples as a starting point, and let your unique brand voice guide you to create newsletters that truly impress.
Increase Sales Today
No Credit Card Required. Pre-built Strategy.