11 Email Marketing Ideas for eCommerce Companies
PROCESS - 19 min read
Jul 17,2023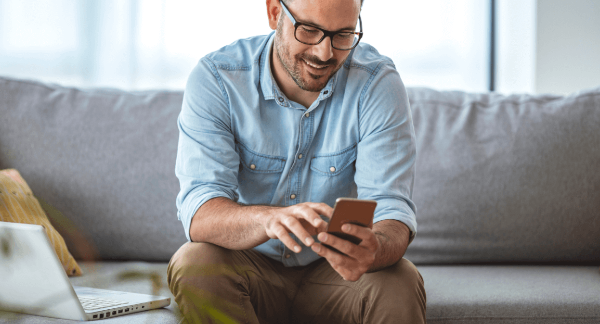 The more marketing emails you write, the more practiced you become at choosing the right format, keeping the copy engaging, and including an appealing call to action.
Still, there comes a time when you need some new ideas for promoting your eCommerce business.
To help you break out of the creative slump, we've found eleven examples of effective email types you can send to your customers to increase their engagement and grow your revenue.
Let's start with the idea you can use right away. We're talking about sharing some positive reviews of your products.
Use Social Proof to Drive Sales
There's nothing quite like social proof to help customers see what they'd be getting by buying your product.
Positive product reviews, testimonials, and other forms of user-generated content will show your recipients the tangible value of what you offer and motivate them to make a purchase.
Take Truly, a skincare business, as an example. 
In 2019, the company decided to grow with email marketing, focusing on an engaging email program. With the help of a marketing agency, Truly saw an astonishing 800% increase in monthly email performance.
Testimonials embedded in emails, like the one you see below, were a vital element of the strategy.
Source: Truly
Well-written product descriptions can help you grab the customers' attention, but the social proof delivered to their inbox will bring them one step closer to purchasing.
Seeing that almost half of the customers trust online reviews as much as personal recommendations from family and friends, emails containing them are likely to motivate the customers to buy.
So, take advantage of the positive reviews you already have and use them as powerful email marketing tools.
Showcase Your Best-Selling Products
As the popular saying goes, everybody loves a classic—which is why you should highlight your most popular products in your marketing emails.
Here's how Pipcorn, an organic snacks company, does it in one of their emails.
Source: Private inbox / Pipcorn
Although the company offers snacks in various shapes and flavors, a significant portion of its marketing revolves around bestsellers that have a proven track record.
You could emulate that approach for your next email marketing campaign. Analyze your sales data, round up the top performers, and give them a prominent spot in the email.
Another example of promoting bestsellers through email comes from L'Occitane, a French cosmetics company. 
Source: Email Tuna
Their Almond Shower Oil has been a long-time customer favorite, so much so that one is sold every minute worldwide, as they proudly point out in their email.
And adding a handy Shop Now button next to their star products gives potential customers an extra nudge to make a purchase because it's easy.
Using this type of email introduces customers to products that are universally liked, and we encourage you to try it, too.
Once you've proven the quality of your products, prompt customers to try out something new in their subsequent purchases.
Announce a Flash Sale
Whether you're looking to free up your inventory storage or to activate otherwise idle customers, emails announcing flash sales can help you make more sales.
As the term suggests, flash sales are short discount periods, which work because they create a sense of urgency. And when the customers are aware that the deal will only be available for a few more hours, they'll be compelled to take advantage of it.
When it comes to composing flash sale emails, it's a good idea to stress the importance of acting quickly.
The following email from Society6, a home decor shop, is a great example of the practice. 
Source: Private inbox / Society6
A succinct message like the one in the email above can add to the feeling of urgency, persuading the customers to explore your offer and make purchasing decisions before the sale ends.
So, if you're planning a flash sale, remember that you can get the most out of it by using emails to remind customers that great deals don't last forever.
Send Out a Last Chance Reminder
Announcing the beginning of a special offer is a good start, but there's an extra step you can take to get the best results.
If you want the offer to generate even more sales, send an email to emphasize that the sale expires soon and invite customers to make a purchase at a discounted price while they still can.
You can get quite literal with this idea—there's no reason why you couldn't write the words "last chance" and nudge customers towards purchasing, as seen in the following example from Zoom.
Source: Private inbox / Zoom
Other than specifying when the sale is ending, you could also enrich the email with a live countdown to the end of the sale.
Such an engaging visual element can help you leverage the fear of missing out and motivate any undecided customers to make their move.
Offer a Post-Checkout Discount
While some of these email marketing ideas lend themselves to turning leads into first-time buyers, there are also strategies you can implement to encourage repeat purchases. Offering post-checkout discounts is one of them.
You can send separate emails containing discount codes or embed the discount into emails with digital receipts generated after the purchase. Either way, you'll encourage repeat business from satisfied customers.
Below, you can see an example of a post-checkout discount provided by a tea shop called Harney & Sons.
Source: Really Good Emails
Seeing as you probably wouldn't want to use easily guessable codes such as "HELLO10", it's a good idea to make sure yours are unique.
Using marketing automation tools like Flashy can help you here with dynamic coupon code options.
Source: Flashy
This powerful tool ensures that each code is used only once, and it's easy to set up, so you can choose to reward only those customers who have already purchased from you.
All in all, by sending post-purchase discount emails, you'll simultaneously strengthen the sense of loyalty and generate additional sales—it's a win-win situation.
Announce a Product Giveaway
People like free things.
And giveaways can have a good ROI. You give something for free to a small number of people. Those people can be new to your brand or just "dormant" shoppers that need to be activated again.
If they like your free gifts, chances are great you'll be able to nudge them to buy again.
While you can organize giveaways on social media, if you'd like to amplify the positive effect of the giveaways you're running, consider announcing them via email as well.
There are many effective ways to approach giveaway emails. We liked the one from APTO, a US-based skincare company because it contains everything an announcement email needs. 
It informs the customers about where the giveaway is run, how to enter, and what the prize is.
Source: APTO
Sending an inviting email like this one will help you draw more people to your socials, strengthen brand awareness, and liven up your community—that's a lot of value you can get for the price of gifting a few of your products.
Promote Your Referral Program
Referral programs are valuable marketing tools for all types of businesses, and eCommerce ones are no exception. If your company has such a program, you can use email marketing to incentivize referrals.
Emails about referral programs are equally helpful when it comes to introducing a new program or reminding customers that you already have one.
Either way, the email should highlight what the benefits of the program are—these crucial details will get you more clicks and purchases.
As you can see below in the example from Papier, it's a good strategy to clearly spell out what the customer gets by referring others from their social circle to the company. In this case, it's £10 off the next order.
Source: Papier
After the hook, the email proceeds to outline the rules, rewards, and limitations so that the customers know what to expect.
Source: Papier
And remember, if you want customers to keep participating in the program, make sure to send out occasional emails reminding them to continue earning rewards by referring more people.
If done correctly, referral program emails can become an ever-renewing source of new leads, so make sure you try out this email marketing idea.
Highlight the Seasons
If your eCommerce business has different seasonal offers, you don't want these to go unnoticed. The best way to keep your customers aware of your seasonal lines is via emails before the season starts and ends.
For instance, D.Franklin, an eCommerce store selling shoes, has sent emails with a fall-themed discount code that their customers could apply to popular footwear items from the fall-winter collection.
Source: D.Franklin
However, you don't even have to sell seasonal products to apply this email idea—sometimes, it's enough to offer your regular merchandise at a discount or to just be on top of customers' minds by regularly popping in their inboxes.
Like CND, professional nail shop does:
Source: Private inbox / CND
Bear in mind that you can boost the effectiveness of this email idea if you also contact the customers before the season ends. This is where last-chance reminders come into play.
By highlighting the approaching end of the season, you're giving customers one final chance to participate in the seasonal offer before it expires.
That way, you'll be able to lock in those final sales from those customers who would have remained unaware of the offer if it weren't for the emails.
Take Advantage of the Holidays
As an eCommerce owner, you know that every holiday is a new opportunity to generate more revenue with seasonal marketing content. Next holiday season, make sure to include festive emails in your marketing strategy as well.
The great thing about holiday emails is that you can spin them any way you want. Offering discounts is excellent if you can afford it, but if not, an email with warm wishes will do.
Additionally, you could also prepare a holiday gift guide and email it to customers.
For instance, Hawkers, an eyewear shop, offers a 2-for-1 promotion during the holiday season.
Source: private inbox / Hawkers
Another benefit of holiday emails is that they are endlessly adjustable. In addition to major global holidays, you could send emails on specific dates relevant to your company and stand out from the crowd.
For instance, if your business sells kitchenware, you could be the only store in town to celebrate National Waffle Day and center your marketing around it. If you're selling accessories, National Bow Tie Day might be worth observing.
So, whether you celebrate only the common holidays or also those less-serious ones, don't forget to send out emails for the occasion.
Celebrate Your Company's Anniversary
A company's founding anniversary is a big deal because it represents yet another milestone in successful operations.
To make the most of the occasion, you can email the customers about it and include them in the celebration.
You have several options here.
The first would be to send an email with some fun facts about your company's history, which is a nice way for your customers to learn more and connect with your brand.
However, you might have a better return on investment if you include a discount or a special offer.
Take a look at the following screenshot to see how Freepik, a digital assets shop, used the company anniversary to offer a special discount.
Source: Private inbox / Freepik
So, when your next anniversary comes up, don't forget to email your customers and invite them to celebrate with you.
Celebrate Your Customers' Birthdays
Unlike most brick-and-mortar stores where shoppers just blend into the crowd, eCommerce businesses collect information about their customers. You can use that data to take the customer experience to the next level, and there's no better way to start than by emailing your customers on their birthdays.
Think about it—such a simple bit of data like the date of birth allows you to make your customers feel valued by reaching out to them on their special day.
Your email could also offer a small birthday gift, such as a free item with their next purchase, or a discount, as seen in the following email from Protein Works.
Source: private inbox / Protein Works
And while you're utilizing the collected data to improve customer relationships, address customers by their first names. Sometimes, it's the smallest of details that make the most difference.
If sending personalized emails sounds like something you'd be interested in, you should check out Flashy's email templates that allow you to do just that.
Source: Flashy
"Happy birthday, Remi!" sounds warmer and more personal than a greeting with no recipient specified, right?
With an advanced marketing automation system that's designed specifically for eCommerce shore owners, like Flashy, you'll get much more information about your customers than just their names. 
Source: Flashy
Therefore, your marketing game will level up, and you'll be able to leverage thorough segmentation and offer highly personalized and relevant emails.
Either way, a simple birthday email can humanize your company and show the customers you appreciate them.
Conclusion
"Welcome" and "Your item has been shipped" emails certainly have their place in eCommerce.
But why would you limit yourself to just informative or transactional emails when you can also enhance your marketing efforts so much more?
Of course, the sheer number of possibilities can become overwhelming, so we've created this list of email ideas that you can use in different stages of the customer lifecycle.
So, the next time you start planning your email marketing campaign and find yourself in need of inspiration, feel free to refer to this list of email ideas.
Increase Sales Today
No Credit Card Required. Pre-built Strategy.