Customer Journey Builder
Create a Personalized 1-on-1 Customer Marketing Funnel
With an intuitive user interface, you can create a high level marketing journey that makes your customers feel known and valued. Cold contacts become loyal customers!
Start your free trial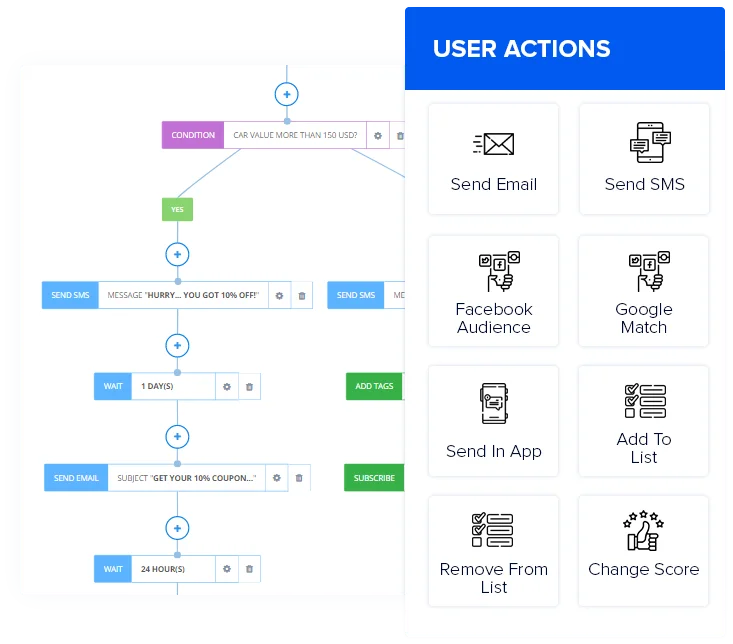 Unified Customer Profile
Harness the Power of Customer Interaction with Flashy
Each interaction a customer does on your website gives us powerful intel and insight which we can use to follow up with a perfect message. Flashy utilizes this information to build the customer's journey and can easily guide them to their destination.
Start your free trial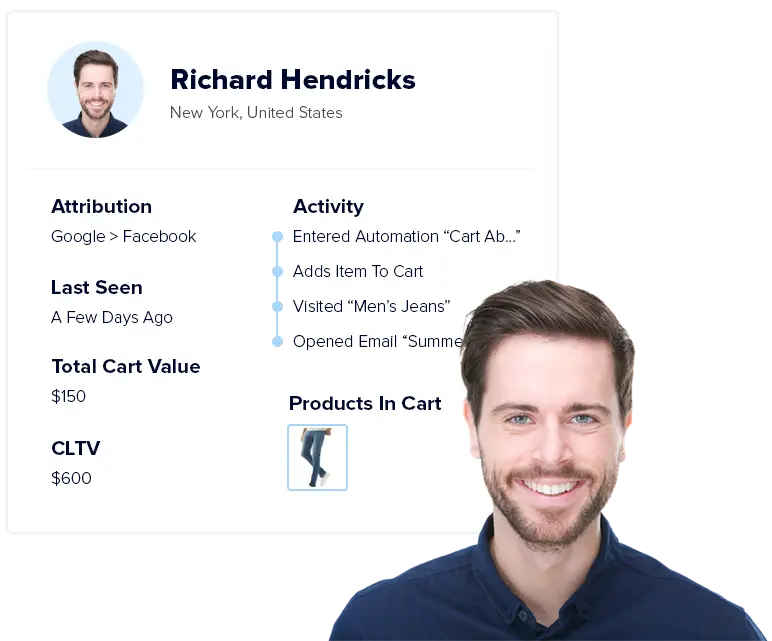 Omnichannel Marketing Automation
Communicate Continuously With The Customer On All Channels
From the moment a visitor arrives to your website you can communicate with them via personal popups, automated emails, text message via SMS and display ads on social networks - anything is possible and customizable to the customer's behavior.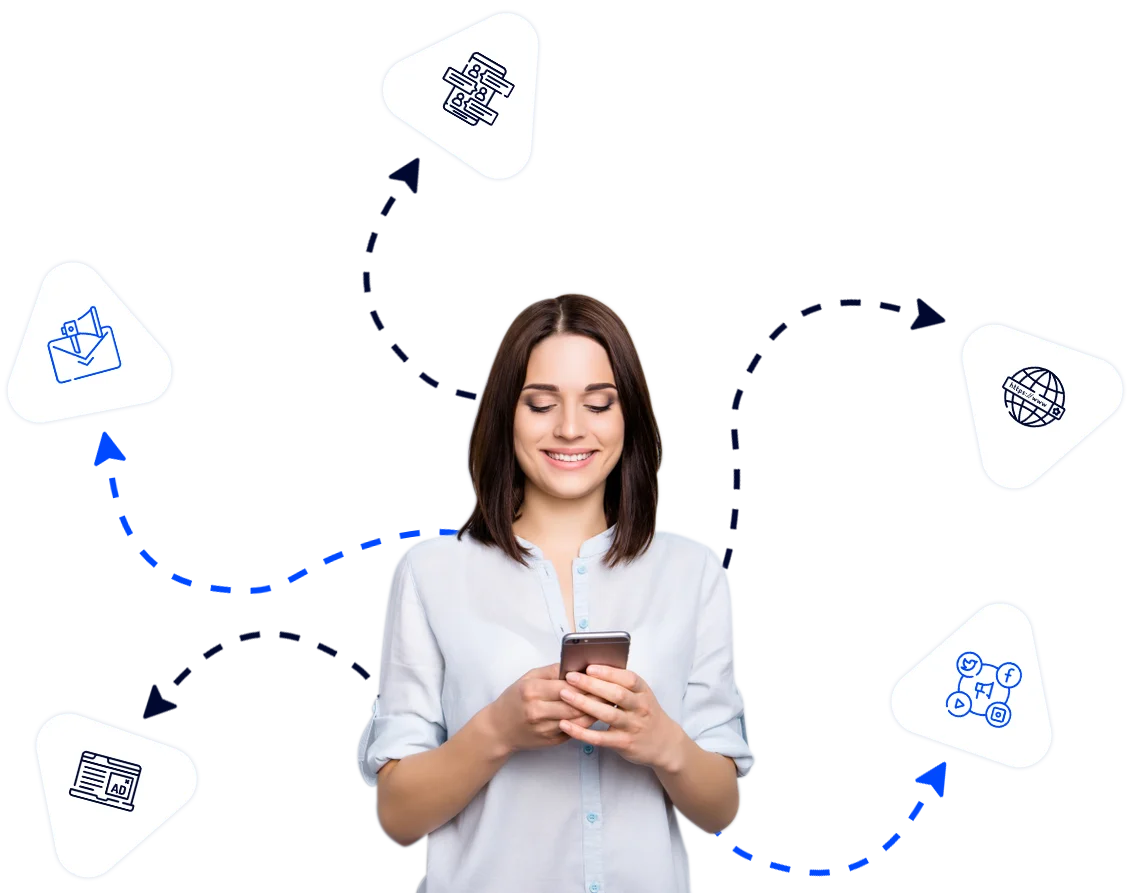 Unlimited Conditions
Send Accurate Messages In Real Time
We use condition based logic to help improve the messages you send. You can use countless conditions such as location, gender, order history, interests, age or website activity to check which actions were performed then send them the most accurate message.
Start your free trial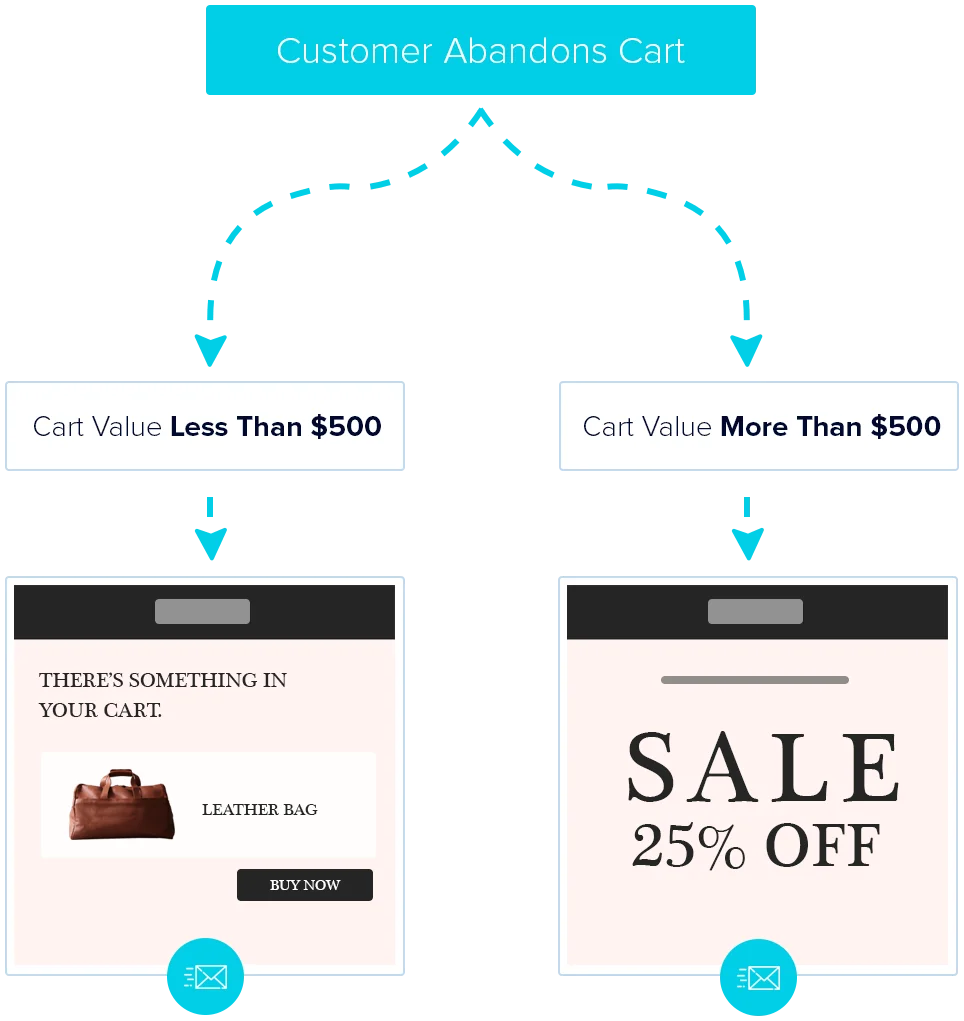 Visual Reports
Reports That Matter The Most
Easy to read analytics to make actionable updates. Know which campaign channel is driving the highest sales, leads, conversion rate, email opens, click rate and leverage that data for optimal performance.
Start your free trial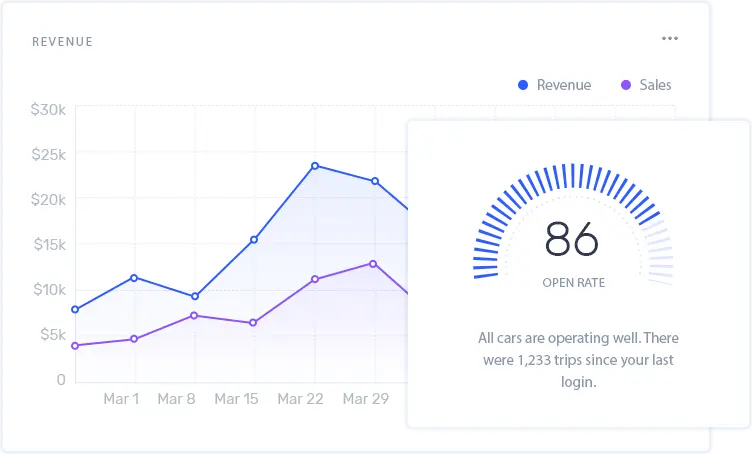 Increase Sales Today
No Credit Card Required. Pre-built Strategy.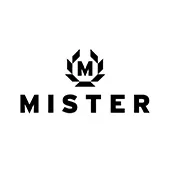 Jerry Cruz
Mister SFC, Marketing Manager
Great email marketing app, Flashy has more features than all of the other platforms I tried. Other apps either didn't have the features I wanted or if they did it was going to cost me a lot more. I am getting more tools for my business at a fraction...
A Wide Variety Of Triggers
We Are All Equal But Different, Create Your Own Journey That Defines Your Business Moto
A journey starts within the first millisecond upon landing to your website, every interaction a customer makes gives us more insight to guide them to the conversion path. It doesn't stop with just a single conversion, the cycle continues for life-time value.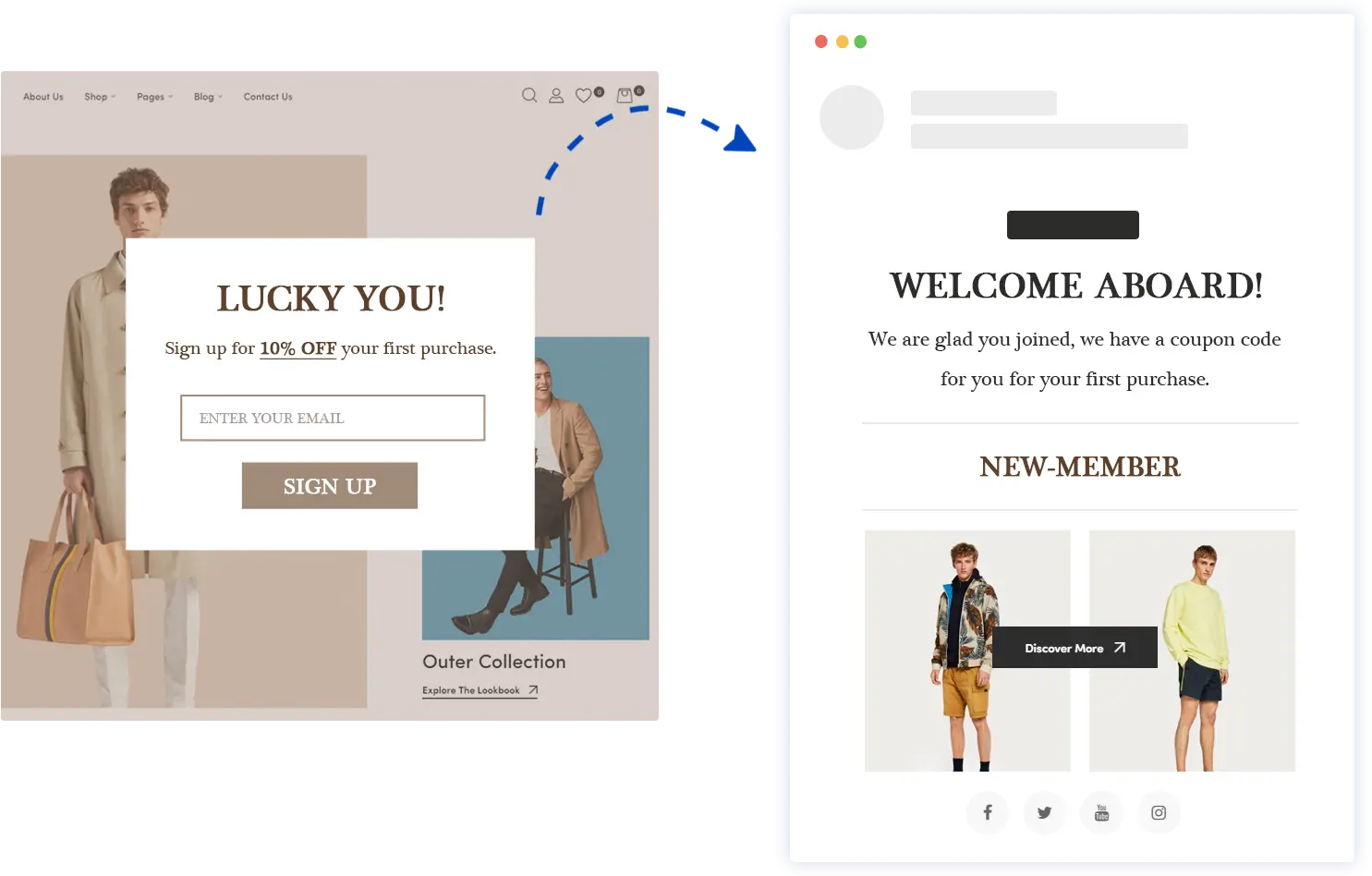 Tools To Power Your Business
Powerful Features For Your Business Growth
Our platform is ever evolving with new enhancements. Flashy helps you grow better, smarter and faster through a deep understanding of your customers and improvement of the value you bring to them.
Targeted Triggers
Over 13 key marketing triggers throughout the customer's journey
Detailed Reports
Know exactly how many customers converted, revenue earned per campaign and more
8+ Actions
Email, Popups, SMS, Social Ads, and more
Customer Attribution
Identify a detailed journey of each individual customer since their first visit
Scheduled Automations
Celebrate a birthday, anniversary or even a first purchase with each customer
Marketing Funnel
Create an advanced marketing funnel with multiple ways of communication channels and conditions
Website Tracking
Follow every action each customer makes and use to your advantage