Utilizing Segments
A segment allows you to send material to a specific portion of an existing contact list. Segments are a highly useful tool for sending targeted email campaigns without the need to create a completely separate list. You can use many different filters to create your segment.
One of the best features of segments is that they're dynamic. For example, if you create a segment of customers who signed up at your store or website in the last three days, that segment will continuously update itself in real time so that you always have a current list at your fingertips.
Segments give you the benefit of being able to send specific information to the contacts who want it most so you get more opens, more clicks, and more sales!
Creating a Segment
To create a segment for use in an email campaign, first go to the "Contacts" tab in your Flashy dashboard at the top of your screen.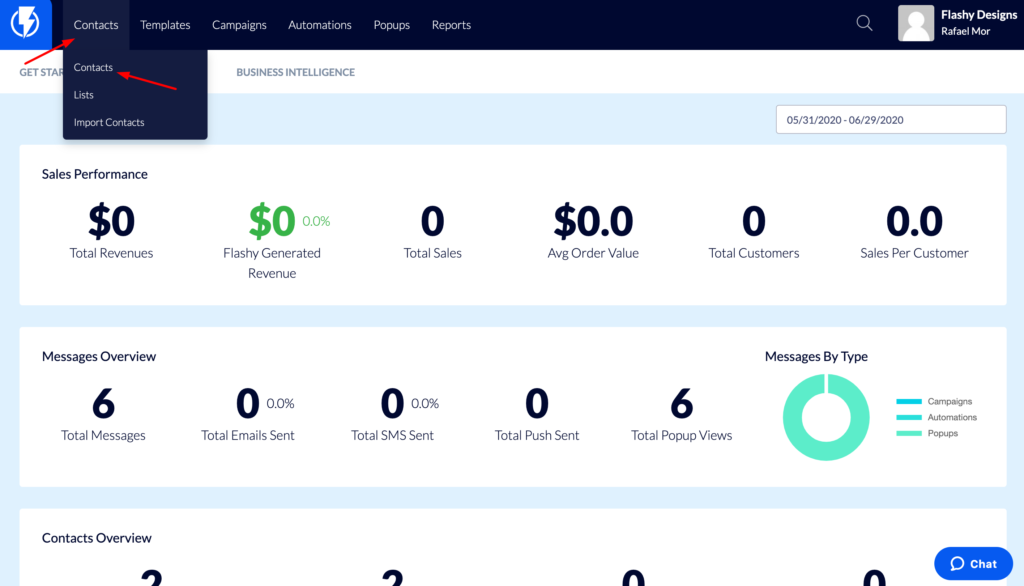 At the top of the left-hand sidebar where it says "Segments," click on the plus sign in the blue circle to add a new segment.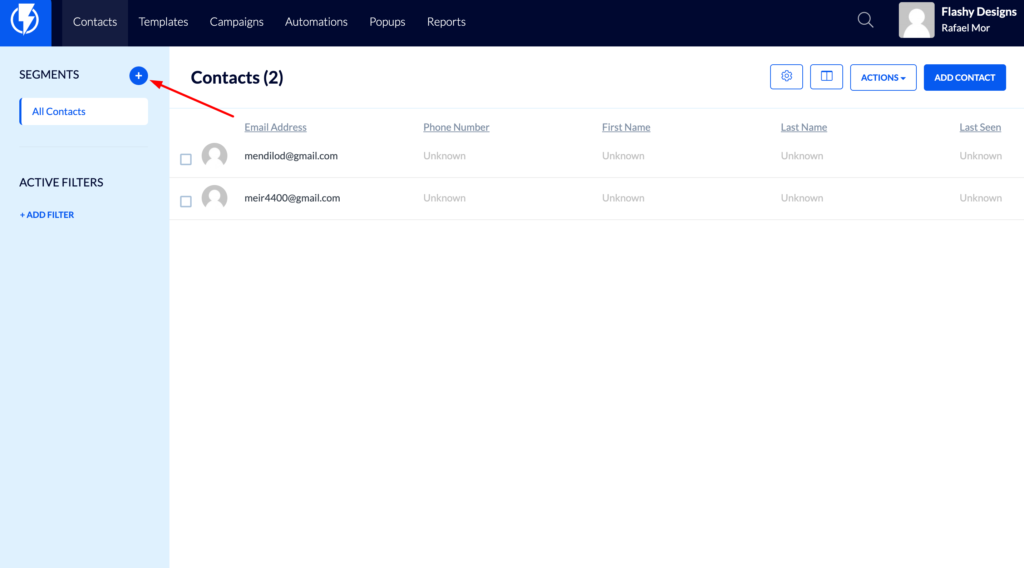 On the "Create New Segment" screen, enter a title for your segment. Below are the categories you can choose as the filters for your segment. Click the ones you want and select your filters.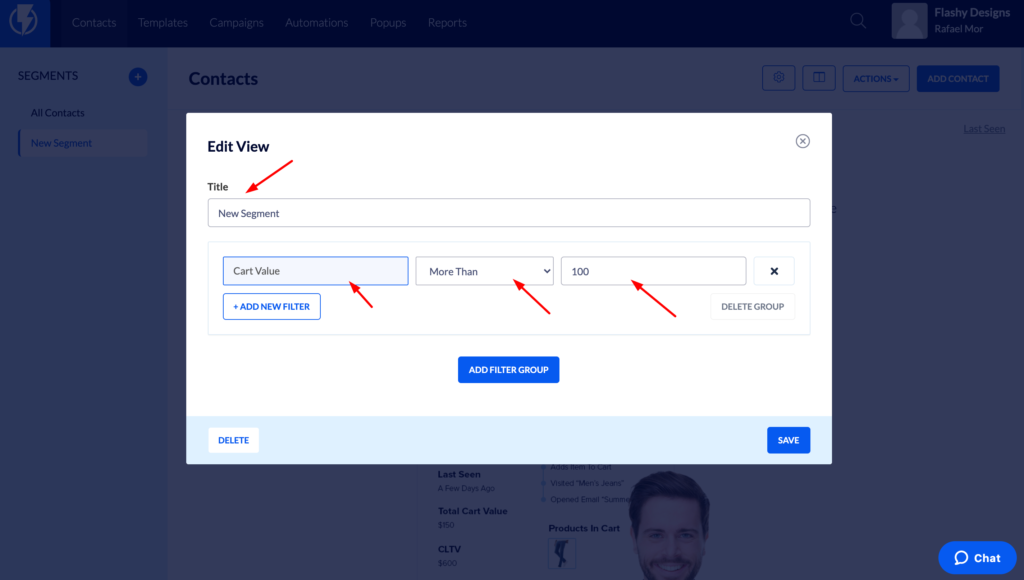 When you have finished selecting your filters, click on "Create Segment" in the bottom right corner of the screen. This will bring you back to your Contacts page, and you will see your new segment listed in the left-hand sidebar.