Types of eCommerce Marketing Emails to Drive More Sales
PROCESS - 20 min read
Jul 16,2023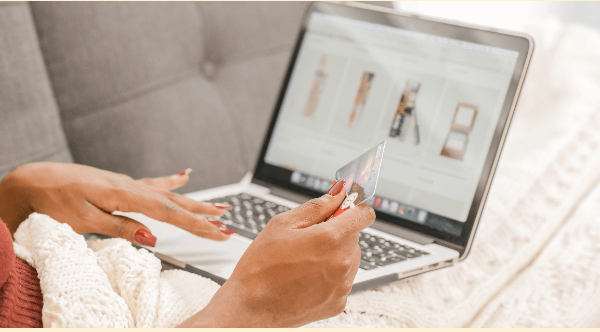 So, you've decided to level up your business and use email marketing to boost sales? Excellent!
Before you send your first campaign, familiarize yourself with different types of emails that you can leverage for your business, and we can help you with that.
We'll guide you through various email types and look at successful examples.
By the end of the article, you'll understand the eCommerce-specific email types and be able to craft compelling, sales-driving messages.
Without further ado, let's see what kinds of emails can help you become a welcome guest in your customers' inboxes.
Product Launch Emails
Being boring is a deadly sin in eCommerce, which is why stores across all niches strive to occasionally introduce new products. But what good are those new arrivals if customers don't know about them?
To create buzz around your store and its new products, you have to let the customers know what's new, and product launch emails are the perfect tool for that.
If you want to see an example of a masterfully done launch email, take a look at the screenshot below.
Jot, a concentrated coffee seller, has created beautiful emails to inform the subscribers about the new flavor available in the store.
Well-crafted emails like this one are bound to build excitement about new products and motivate customers to order them as soon as they become available.
And if your new product comes in a limited quantity, you're bound to induce some fear of missing out (FOMO) in your subscribers, and nudge them to try it.
The Jot company has gone the extra mile and even included a discount for subscribers to encourage customers not just to try out the new flavor, but stick to it. That's another incentive that calls people to action.
So, if you want to ensure that your new product is sold out in a flash, don't forget about product launch emails.
These are your chance to communicate the value of your product and drive customers to partake in the new offer.
Back-In-Stock Emails
You may be an eCommerce owner, but you're also a consumer. Therefore, you're probably familiar with the feeling of disappointment you get when your favorite product is out of stock.
If that's the case, you know what a lovely sight a back-in-stock email in your inbox can be.
Customers evidently think the same, seeing as back-in-stock emails have the highest open rate (65.32%, to be precise), compared to other types of eCommerce emails.
Now, let's see an example of one such email.
In the screenshot above, you can see that back-in-stock emails don't have to be complicated to be effective.
The design of the email is quite straightforward, but it still manages to convey a sense of urgency using the phrases such as:
"We only have a limited amount of stock, and this email is not a guarantee you'll get one, so hurry up to be one of the lucky shoppers who do."
Even when customers forget about an item that they'd searched for earlier, a nicely phrased back-in-stock email like the one above will notify them about the restock and prompt them to make a purchase before the product is sold out again.
With advanced eCommerce marketing automation software that knows who viewed the product that is currently out of stock, you can make sure these emails reach the right people at the right time.
Flash Sale Emails
A flash sale email is another tool in the toolbox that every eCommerce business should implement in its marketing strategy. These emails are designed to create a sense of urgency and excitement, resulting in increased sales.
Think about it—customers are constantly receiving marketing emails, and it's challenging to capture their attention. However, when you induce the fear of missing out by emphasizing the limited-time nature of the offer, you'll manage to cut through the noise and get the clicks and sales.
You can see a successful example of a flash sale email below.
As you can see, the first thing that the subscribers see is the value they're getting: a 40-60% discount.
Then, the next thing that catches their attention is the today only banner that serves as a reminder that the offer won't be available the next day.
Whether you write, "Hurry, the offer is almost up!", "Flash sale—don't miss out!", or a similar variation of the phrase, you'll be able to amplify the urgency and secure more orders.
Flash sale emails are simple because you can send them to all your subscribers if you'd like. But, you could also segment and personalize the flash sales.
So, using the example above, you could send the vegan shakes flash sale announcement to only those customers who have viewed or bought such items in the past.
Last-Chance Emails
Alright, you've set up a sale, sent promotional emails—what's the next step?
Instead of passively waiting, you can proactively engage your customers with last-chance emails. This type of eCommerce marketing email reminds customers that time is running out and that they should make a purchase at a discounted price while they still can.
Last-chance emails invoke the same psychological response in people as a flash sale emails do: fear of missing out.
However, if you want your last-chance emails to succeed, there are several crucial elements the emails have to contain. Let's examine the following example to see what they are.
The screenshot above shows an email sent by a coffee company as part of their final email communication during a Black Friday sale.
As you can see, it starts with an attention-grabbing subject line—there's even a high voltage emoji.
The email body emphasizes the limited time remaining for the opportunity and reinforces the value that the customers get by purchasing during the sale.
But most importantly, there's a clear and clickable call to action, again urging the subscribers to visit the store as soon as they see the email.
So, if you decide to include last-chance emails in your next email campaign, the example that we've seen above is a good one to emulate.
Seasonal Emails
While you dictate the timing of your flash sales, the calendar dictates the timing of seasonal emails.
By aligning your promotions with holidays and sending themed emails, you can leverage the excitement brought by specific seasons or events.
Seasonal emails don't even have to contain huge discounts—it's sufficient to remind the customers that your business is there for them in case they need gifts for themselves or their loved ones.
For instance, the email below was sent before Mother's Day, and as you can see, it was designed appropriately.
Enriched with charming visuals, the email body invites subscribers to shop for unique gifts, providing a more personal touch to the holiday and the email itself.
Still, eCommerce marketing is about generating revenue, so it's prudent to use seasonal emails to strategically promote special offers or exclusive deals.
Because of that, the email that we've seen above also describes the additional value the customers can get by purchasing during seasonal promotions:
"We're also offering 15% off any order under $149 (automatically applied at checkout). Shop now to save and receive delivery by Mother's Day."
Remember, the focus of seasonal emails is to foster good customer relationships and provide gift-giving solutions. That means the delivery is something to be factored in and taken into account when timing such email campaigns.
You want to give customers enough time to act on the email, and yourself to deliver purchases right on time for the special day.
The bottom line, when crafting seasonal emails, aim to strike a balance between the promotional and emotional aspects of the emails, maintaining a genuine tone.
Personalized Recommendation Emails
When emailing your customers, you have to bear in mind that you're likely one of the tens of different companies in their inboxes.
In other words, you have to compete for the customer's attention, and the key to standing out in a crowded inbox is through personalized recommendation emails.
In fact, 71% of consumers expect personalized interactions with businesses they buy from.
Does this mean that you should go through your customer base, find each customer's interests, and manually craft emails?
Sure, if you like wasting time and money.
But if you're interested in a smarter approach to eCommerce email marketing, then you should find a tool that supports automated personalization, such as our own solution, Flashy.
Flashy is an all-in-one marketing automation platform, and one of its features is sending dynamic email content to customers based on the items that they've viewed and bought.
Since the platform was built with eCommerce businesses in mind, you'll be able to use it for emailing personalized recommendations in harmony with all your other marketing efforts.
And when customers receive personalized recommendations that are actually relevant to them, they'll be more inclined to make purchases than if they'd received generic emails featuring unrelated products.
Customers love getting personalized recommendations because that often results in discovering something they really like but didn't find themselves.
Etsy does a good job in this segment. They send personalized recommendations based on users' saved collections.
So if you want to be like Etsy, and send hyper-personalized emails to your subscribers, leverage smart automation from tools like Flashy and make personalization a breeze.
Browse Abandonment Emails
Window shoppers don't necessarily translate to a loss of potential revenue, especially if they provide their email addresses when visiting your website.
If you notice that a potential buyer has visited your online store, eyed some products, but hasn't put anything in their cart, you can turn them into a paying customer with the help of browse abandonment emails.
These emails allow you to initiate communication with customers, remind them of their interests, and incentivize them to make purchases.
The best approach to browse abandonment emails is to refer to the particular products that caught the customer's attention during their browsing session. You can see how this works in practice in the following screenshot.
The email provides all the context to the recipient: reminds them of the product they liked, restates the value of the product, and calls them to action. You'll also notice that the company has addressed the potential customer by first name, making the email even more personable.
So, rather than fixating on the fact that someone hasn't made a purchase, it's better to reframe it as "the person hasn't made a purchase yet."
By adopting this perspective, you can utilize browse abandonment emails to transform passive browsing into active sales. Again, an advanced email marketing system can help you catch window shoppers and turn them into sales opportunities.
Abandoned Cart Emails
£18 billion worth of potential sales slips through the fingertips of online retailers annually due to shoppers who abandon their carts, and that's just for the UK market.
Fortunately, abandoned carts don't mean abandoned hope of making sales. Instead, you can motivate customers to complete purchases by sending timely abandoned cart emails.
Abandoned cart emails are intended for customers who have shown a strong intent to buy items and even put them in the cart but have left the website without making a purchase.
That's where personalization comes in. You'll increase the chances of resuming the purchasing journey by bringing the abandoned items back to the customer's attention, as the following screenshot exemplifies.
In the email shown above, you can see how the eCommerce company that sells pet supplies gently nudges the customer to finish their checkout.
The company has made the process easier by retaining the items in the cart and putting a prominent clickable CTA in the middle of the screen.
If you emulate a similar approach, you can recover the potential lost revenue and avoid becoming a part of defeating abandoned cart statistics.
Pro tip: Aside from the cart recovery emails, you can also use push notifications to nudge shoppers to complete their intended purchases.
Win-Back Emails
eCommerce is not just about gaining new customers—it's also about retaining the existing ones and keeping them engaged. Win-back emails, also known as re-engagement emails, are an ideal method for reaching these goals and reactivating dormant customers.
Imagine the following scenario.
A customer makes a purchase and goes silent for months on end.
If you know you're selling quality products and that the customer was likely satisfied with their previous purchase, there's no reason why you wouldn't remind them that you're still there, and that you can provide them with continued value.
And since there's no better way to motivate customers to make purchases than by offering additional incentives, it's a good idea to offer discounts or free shipping in your win-back emails.
The screenshot below shows what this looks like in practice.
Source: Popupsmart
Win-back emails are also an opportunity to exercise creativity and build your brand.
Depending on your target audience, you could try out subject lines such as: Here's a little something to welcome you back, Long time no see, or It's been a while.
You can read more about the best subject lines in this article.
All in all, when you combine attractive email content with valuable offers, the customers will have a reason for rediscovering your brand, ultimately increasing your sales.
Loyalty Program Emails
If you're aiming to thank your loyal customers and strengthen their bond with your brand, you should include loyalty program emails in your eCommerce marketing strategy.
This type of email will let the most dedicated customers know that you recognize their continued support. Also, as not all your customers will get loyalty program emails, you'll simultaneously create a sense of exclusivity, making the program members feel truly special.
Since actions are more impactful than words, the best loyalty program emails include exclusive benefits and rewards.
For instance, the bag and accessory company from the screenshot below has surprised its loyal customers with extra points that are redeemable for money off on future purchases.
So, not only did the company express gratitude to the customers—it also increased chances for future sales with a single move. Smart, right?
Besides offering points and discounts, you could also email your loyalty program members about early access to new products in your eCommerce store.
Either way, you'll drive engagement and encourage repeat purchases.
Referral Emails
Paying influencers top dollar to act as your brand ambassadors is one way to drive more sales. However, you can achieve a similar effect and extend your customer base at a fraction of the price.
If you're wondering how, the answer lies in implementing referrals and emailing the customers about the program.
There are numerous ways to reward referrals. While some companies have complex tier systems, others simply send free gifts to referrers and referred customers.
Whatever option you choose, you can use your referral program as a base to design sales-driving email campaigns.
You can see an example of a well-designed referral email below.

Source: Really Good Emails
Keep in mind that if you want people to recommend your eCommerce business to their friends and family, your emails have to be captivating.
They should highlight the benefits of your referral program and demonstrate its value. You should also simplify the referral process as much as possible, which you can do with a clear call to action within the email.
To sum up, although referral programs require you to give products and money away, the price of that will pale in comparison to the purchases brought in by newly-acquired customers.
Conclusion
At first glance, one could think that eCommerce emails don't go beyond receipts and delivery updates.
Luckily, experienced marketers know better than that, and now you do, too.
As you can see, a bit of creativity and knowing your audience will help you turn almost any online store event into captivating email content.
We hope that this guide through types of eCommerce marketing email types will inspire you to approach your email campaigns with a fresh perspective, resulting in higher sales.
Increase Sales Today
No Credit Card Required. Pre-built Strategy.