Best eCommerce Email Marketing Tools for Your Online Store
PROCESS - 23 min read
Jul 16,2023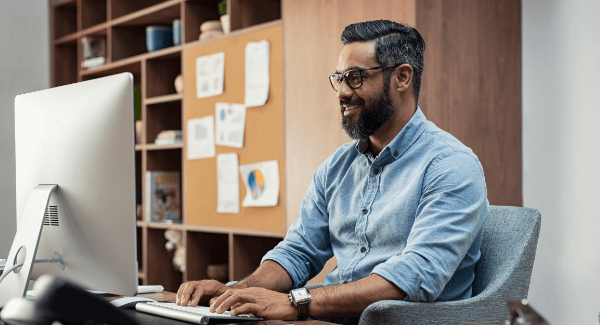 If you're reading this, you've likely decided to upgrade your eCommerce marketing strategy, started looking for the tool to help you with the task, and found yourself overwhelmed with the vast array of options available.
To help you out, we've created a list of our top choices. We'll show you what tools there are, how they can help you, and what their limitations are.
Once you're familiar with what's on the market, you'll be able to pick the most suitable tool for your business and build your email marketing more effectively. So, let's dive in!
Flashy
Let's start with our own marketing automation tool. We might be biased here, but the aim is just to show you what Flashy can do. You'll decide if it's the right solution for your needs.
"Know thy customer" is the first rule of marketing, and Flashy lets you do precisely that. Our all-in-one eCommerce marketing platform can track your customers' behavior across your eCommerce website and send timely and relevant emails.
With Flashy, you don't have to rely on generic emails—the tool analyzes each customer's browsing and purchasing history to help you segment your audience automatically and send personalized emails.
Another unbeatable advantage of using Flashy is that the tool was designed specifically for eCommerce businesses.
Our product team knows what eCommerce marketers are looking for, so the tool anticipates their emailing needs with features such as:

Personalized Website Popups
Omnichannel Product Recommendations
Worldwide SMS Marketing
Advanced Attribution Reports (Revenues
Template Marketplace
Responsive Emails
And more…
It should be noted that some Capterra reviewers have noted minor UI issues.
However, our team actively listens to customer feedback and continuously works on enhancing the platform to address these concerns. As the following screenshot of a review shows, clients are overall highly satisfied with the tool.
When it comes to pricing, Flashy gives you the most value for your money.
You can choose between four plans, and the price of each depends on the number of contacts you want to reach. The Starter plan for 500 contacts begins at $21 per month, and it covers basic features: email marketing and SMS marketing.
But if you're planning to scale your email operations, Flashy's Professional and Master plans can help you with that.
Whichever plan you choose, you can start using the tool for free to get a sense of the capabilities. And if you're running a big eCommerce enterprise, you can contact the team to request a demo and a custom quote.
Campaigner
If you're looking for a time-tested tool, Campaigner might be a good choice for you. The tool was created back in 1999, when email marketing was still a very new phenomenon.
Since then, it has kept pace with the industry.
It includes standard features that you'd expect from any email marketing tool, such as audience segmentation, purchase and customer base insights, and dynamic content.
Particularly beneficial for email marketing teams, Campaigner supports up to six different user roles.
So, whether you have individuals focused on content creation, campaign management, or analytics, you can ensure the appropriate level of control for each of the roles.
It's important to address a potential concern regarding the unsubscribe link—there have been reports on TrustRadius that it's non-functional for some users.
Considering that a working unsubscribe link is a legal requirement in many countries, it's crucial to guarantee its proper functioning to ensure that your eCommerce emails comply with regulations, so you might want to contact Campaigner directly before purchasing.
The price of the tool for email & SMS bundle starts at $104 monthly for the Starter plan.
With each plan upgrade, you get to send more contacts. The downside is that automation workflows are only enabled in the Advanced plan. So if you're looking for an email marketing automation software, this tool might work for you only if you're running an enterprise operation.
It's interesting that eCommerce companies get special pricing, but this tool is obviously not created solely with the eCommerce industry in mind.
Constant Contact
With a reported delivery rate of 97%, Constant Contact is another tool worth considering if you want to ensure that your emails reach customers.
This marketing software helps users create branded emails for different types of businesses, and it's also suitable for eCommerce businesses.
The tool comes with an AI-powered content generator that helps create tailored emails and even subject lines based on the keywords provided by marketers.
So, if you like automating the creative aspects of your eCommerce email campaigns, their content generator could come in handy.
However, if you prefer having more control over your emails, Constant Contact may not be the ideal solution. Several G2 reviewers have complained about the limitations of customizing the email design.
Seeing as design is one of the key components of effective email marketing, you may want to explore alternative tools that offer more customization options to reflect the aesthetics of your eCommerce website.
In terms of pricing, Constant Contact offers three plans, ranging from $12 to $80 per month.
The Lite version offers limited capabilities, the Standard version has segmentation tools, and the Premium version includes more advanced features, such as custom segmentation and custom automatization.
There's also a free trial that lets you send up to 100 emails, simultaneously exploring the full capabilities of the tool.
Overall, Constant Contact is a marketing tool that doesn't specialize in any particular vertical. Instead, they are a generalist tool for digital marketers who need everything from email marketing, and landing pages, to CRM and lead generation capabilities.
Drip
Drip is another tool popular for eCommerce email campaigns. It boasts segmentation capabilities, email automation, and clear customer insights.
One of the standout features of Drip is advanced email customization. You can adjust all the elements you include in your emails with the point-and-click builder—there's no need for coding.
Source: Drip
You can also add your store products directly into emails, but bear in mind that it may take up to 24 hours for product data to sync with the store.
The users are generally pleased with the services that Drip offers. Still, there's a common pain point reported by multiple reviewers: there's a steep learning curve when first getting started with the tool.
So, if you're just beginning your eCommerce emailing journey, you'll be better off with a more intuitive tool, like Flashy.
The pricing is transparent and straightforward—it depends on how many people are on your list and how many emails you send.
The minimum amount you can pay is $39, which allows you to email 2,500 people. A list of 6,000 subscribers would cost $99 per month.
The price goes up as your list grows, but you also get access to more features the more you pay.
Klaviyo
Klaviyo is another marketing platform that you can use for emailing customers about your eCommerce business.
The platform lets you personalize communication. It also provides a collection of well-performing emails that you can draw inspiration from, which is a nice option for the days when you don't know where to start when it comes to designing your messages.
Klaviyo can help you achieve higher efficiency by automating email flows for a number of different scenarios.
However, an area where Klaviyo falls short is in its triggers and its SMS management capabilities.
Users have reported challenges in building and integrating SMS campaigns. So, if your marketing campaigns rely on both email and SMS, you may find Klaviyo's capabilities in this area lacking.
And when it comes to triggers for emails or website popups, Klaviyo doesn't have too many options like some other tools (e.g. Flashy) have.
Although this tool does have a free plan, its capacity is limited to 500 monthly emails sent to 250 contacts because it's primarily designed for users to explore the platform.
If you wanted to use Klaviyo for a more serious marketing operation of, say, 2,500 contacts, you'd have to pay $70 or $85, depending on whether you need SMS or not.
There's also the option of paying additional fees and accommodating a bigger number of emails or contacts in case you surpass the limitations of your current plan.
See why Flashy might be a better pick than Klaviyo: Best Klaviyo Alternative For eCommerce
Mailchimp
The next tool on our list is Mailchimp, a platform that has gained popularity across the globe because of its email marketing capabilities. Mailchimp is not solely built for eCommerce, and the tool has grown into a solution for many problems.
Mailchimp today covers both email marketing and ads, landing pages, and much more. The platform's email marketing features include automation and AI-powered tools for optimizing email content.
Moreover, Mailchimp supports segmentation, so you can target customers based on their behaviors and interests.
You can see an example of segmentation in the screenshot below, which shows sample emails automatically sent to first-time customers and long-time customers.
While Mailchimp is generally regarded as a reliable marketing tool, there are some drawbacks to consider.
One disadvantage is that Mailchimp charges clients even for unsubscribed and inactive contacts in their databases, meaning that you could end up paying for emails that generate no revenue.
Additionally, the tool has become more expensive over the years, and removed some vital features from the free plan, such as email scheduling.
Where Mailchimp also lacks in eCommerce is that they don't offer advanced website tracking and a 360° customer profile.
To use the tool for more than one thousand monthly emails, you'll have to choose between three paid plans which range from $13 and $350 per month.
However, if you want to explore the tool and see what it can do for your business, the free version may be sufficient.
Bear in mind that it comes with limited capabilities and only has support for the first 30 days.
Compare Mailchimp with Flashy here: MailChimp Alternative & Why It's an Easy Decision
Omnisend
Omnisend is another solid player in the realm of eCommerce email marketing. This platform allows businesses to create personalized email campaigns, send emails to customers, and track performance analytics.
It stands out from the other tools with its user-friendly interface and a straightforward email builder. You can see a preview of the builder below.
Detailed insights and reports that Omnisend provides are also parts of the reason why clients choose the tool.
These features allow an accurate check of how email campaigns are performing.
However, one area where Omnisend receives criticism is in its handling of non-subscribers within the billing process.
According to a G2 review, users have to manually unsubscribe the recipients who opted out of receiving emails every month. The platform doesn't do that automatically, which results in potential costs for emails that go unreceived. It seems they share that with Mailchimp.
The tool's pricing depends on the number of contacts and emails you want to send. For instance, an email plan for 2,000 recipients would cost $35 per month.
Source: Omnisend
Regardless of how many emails you send and via what channels, the platform lets users start any of the plans for free.
Once the full-featured trial is up, you can decide whether you want to continue using Omnisend.
Privy
With its suite of features, Privy promises clients to grow contact lists, interact with subscribers, and sell more products.
The tool's automation options let users develop email campaigns efficiently, with little hands-on time.
For instance, you can set up automations for multiple scenarios, each of which aims to motivate customers to make purchases.
Privy can also help you save time with a series of email templates that you can customize to fit your company's brand.
In addition to all-purpose templates, you can also find those specialized for big and small holidays.
Still, if you're sending emails to promote your eCommerce offer, you're likely including images, and that's an area where Privy may present some challenges. Software Advice reviewers have complained about how setting up emails with images can be cumbersome.
Seeing as images are an important aspect of visually appealing and engaging email marketing campaigns; you should consider how much suboptimal image management means to you.
Like most other tools, Privy charges its services by the number of contacts. The screenshot below shows a price estimate for 2,500 contacts.
So, although the Starter plan starts at $30 per month for 1,500 mailable contacts, you'll have to purchase the tool at a higher price when your client base increases.
SendGrid
SendGrid is an effective email marketing tool used by software and eCommerce companies alike. Since Twilio, a customer engagement platform used by developers as well as businesses, owns SendGrid, you'll notice that SendGrid is friendly to tech-oriented users.
For instance, the tool allows you to build email designs by drag and drop, but you can also code emails from scratch.
Additionally, email marketers like how easy it is to integrate SendGrid with other tools used for running campaigns.
On the flip side, Capterra reviewers are largely unhappy with how SendGrid handles customer support. The lack of responsive and helpful customer support has even caused many users to seek alternative email marketing tools.
So, if you don't mind troubleshooting on your own, SendGrid might be worth pursuing, but if you are not that tech-savvy, and you prefer someone to walk you through solutions, this may not be the ideal tool for you.
When it comes to pricing, SendGrid is among the more affordable tools.
The free plan allows you to send 6,000 emails to up to 2,000 contacts per month.
The price of the Basic plan starts at $15 per month, but the price varies depending on your desired number of contacts and emails.
The advanced plan covers up to 200K contacts, and if your eCommerce needs extend beyond that, you can request a custom quote.
SmartrMail
The last tool on our list is SmartrMail, a platform used by eCommerce marketers for sending emails and newsletters to their customers.
SmartrMail can help you precisely target customers by sending automated emails with personalized product recommendations based on your customers' data.
An advantage of the tool is creating responsive emails optimized for mobile devices. In today's mobile-first world, your emails should always be mobile-friendly, so this is an important feature to look for.
Note that Capterra reviewers have reported a steep learning curve when it comes to first using SmartrMail.
So, unless you're willing to dedicate some time to getting to know the platform, you'd be better off with a more intuitive solution.
SmartrMail's pricing is flexible—it depends on the number of subscribers. Emailing 2,000 subscribers will cost you $26,50 per month.
If your subscriber base reaches 16,000 people, you'll have to upgrade to a pricier plan that starts at $209 per month.
However, if you're running a smaller eCommerce operation with up to 250 subscribers, the free plan could cover your needs.
Conclusion
All in all, there's a multitude of email marketing tools that can help you boost your eCommerce company's success.
Looking at the best options of this year, it's clear that the tools from our list offer powerful capabilities to enhance your email campaigns.
Since each tool has its strengths and weaknesses, you should explore them through free trials and see which one fits your needs and budget the most. The right marketing tool can help you increase your profitability, so choose wisely!
Increase Sales Today
No Credit Card Required. Pre-built Strategy.