Marketing Automation
Flashy
Klaviyo

Marketing Journey

Automation Workflow

Full eCommerce Integration

Website Activity Tracking

Number of triggers

18
4

Number of actions

11
4

Triggers per automation

Unlimited
1
Smart Website Popups
Flashy
Klaviyo

Collect Leads

eCommerce Integration

Website Activity

Number of triggers

8

Number of conditions

Unlimited

Mobile Responsive or Mobile Version

Email Marketing
Flashy
Klaviyo

Email Campaigns

Open / Click Tracking

eCommerce KPI's

Google Fonts

Mobile Responsive / Mobile Version

Dynamic Products

Dynamic Content

Simple UI
By Code (Read More)
Contact Lists & Customer Profile
Flashy
Klaviyo

Contact Lists Management

Customer Profile 360º

eCommerce Segments

SMS Marketing
Flashy
Klaviyo

SMS Campaigns

Worldwide Support
US Only

Click Rate

eCommerce KPI's

Community Marketplace
Flashy
Klaviyo
Pre-built Automations (View)
Pre-built Popups (View)
Email Templates (View)
Pricing
Flashy
Klaviyo
5,000

Contacts

$115
$100
15,000

Contacts

$250
$350
50,000

Contacts

$520
$700
SMS Pricing (To United States)
Flashy
Klaviyo
5,000 Messages
$90
$346
10,000

Messages

$165
$696
30,000

Messages

$405
$1,996
Klaviyo Alternatives FAQ
We know what you are dealing with when switching from Klaviyo, here are some of the questions that will help you migrate easily.
Which package did you compare?
Apart from the prices we compared the best package of Flashy to the best package of Klaviyo, for the prices we brought their recommended package which is the 'Standard Plan'
Can I import all my contacts from Klaviyo?
Absolutely yes, we have developed integration with Klaviyo so that with one click you can import all your contact lists and contacts effortlessly.
Do you offer support for moving from Klaviyo to Flashy?
Of course, you are welcome to contact us and arrange a migration call in which we will help you to set up the entire Flashy account quickly includsing automations, popups and email templates.
How can I learn all the options of the Flashy platform?
More features allow to create better and effective marketing journeys. We created an academy with targeted videos that are categorized according to the goals you want to achieve. Click to view the academy, and not only that you can import your own accounts - automations, popups, and email templates directly from the community marketplace to your Flashy account Click to view marketplace.
Increase Sales Today
No Credit Card Required. Pre-built Strategy.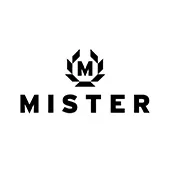 Jerry Cruz
Mister SFC, Marketing Manager
Great email marketing app, Flashy has more features than all of the other platforms I tried. Other apps either didn't have the features I wanted or if they did it was going to cost me a lot more. I am getting more tools for my business at a fraction...
TOOLS TO POWER YOUR BUSINESS
Powerful Features For Your Business Growth
Our platform is ever evolving with new enhancements. Flashy helps you grow better, smarter and faster through a deep understanding of your customers and improvement of the value you bring to them.