eCommerce Email Marketing: The Definitive Guide
PROCESS - 17 min read
Jul 16,2023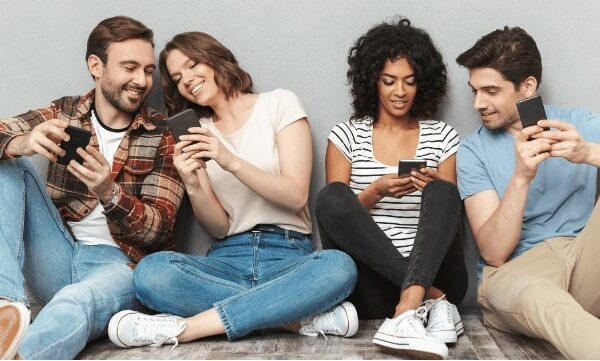 eCommerce has changed the face of sales by enabling customers to buy goods from all over the world in just a couple of clicks.
However, such unrestricted access generated a new challenge: how do you market to a displaced consumer base and inspire loyalty among shoppers you might never meet face-to-face?
Email holds the answer to these questions.
This marketing channel is inexpensive and, thanks to modern automation, endlessly customizable, allowing you to form personal customer relationships at scale.
In this article, we'll tell you everything you need to know about eCommerce email marketing and how to use it to benefit your business.
Let's start by considering the importance of email marketing in eCommerce.
Why Is Email Marketing Important for eCommerce
Email marketing is an excellent way to reach a large audience without breaking the bank. Not only that, but it's also exceptionally effective in encouraging conversions, which unlocks fast business growth.
Both of these benefits make email the perfect marketing tool for eCommerce.
Marketing at a Low Cost
eCommerce companies offer their products to large (sometimes global) audiences. That means they need a cost-effective way to reach their customers, regardless of volume.
Email is a great solution here because it enables businesses to send large volumes of messages to their audiences at a low cost.
In fact, email is an organic marketing channel and gives you complete control over how much you want to spend.
You'd likely spend some $ on email marketing automation software, but that's nothing compared to the money you'd spend on bidding for competitive ads keywords.
Paid advertising channels will charge you for every click your ad generates, which can incur significant costs (cost per click or CPC).
This can also explain why, according to a 2022 Gartner study, marketers tend to allocate smaller budgets to email marketing and similar organic marketing channels than to paid advertising.
With a lower budget, you'd probably expect email marketing to yield more modest results.
But in reality, this channel actually has an incredibly high return on investment (ROI) when compared, for example, to Google Ads.
In sum, you can get much better results with email marketing while spending less money than you would for paid advertising on search engines and social media.
Growing Your Business
The great thing about email marketing is that communication with your intended audience can be highly customized and personalized so that customers always get relevant messaging and offers that they're most likely to act on.
That's because marketing software and automation tools allow eCommerce owners and marketers to automate emails, segment their audience and build targeted email marketing campaigns.
For example, using marketing automation software such as Flashy, you can easily target customers who have left an item in their cart to remind them to complete their purchase or offer them a discount to nudge them to buy.
This relevance and flexibility of email marketing increase the likelihood of your audience responding to your communications and completing the desired tasks, which translates into higher conversions, in other words, more sales.
We mentioned that email marketing has a much higher ROI than paid advertising. Well, it's probably because it has much higher conversion rates in comparison to Google's search ads, for example.
So, email marketing is an inexpensive way to reach large numbers of existing and potential customers, effective in boosting sales due to its automation and customization capabilities.
All of this makes email marketing a perfect fit for eCommerce.
Which Types of Emails Are Essential for eCommerce
Email marketing consists of multiple types of emails you can send to your target audience to advance your business goals (such as raising awareness about your new products or closing more sales, for example).
Let's examine three essential types of emails no eCommerce marketing strategy should be without.
Promotional Emails
Building a loyal customer base usually includes educating your customers about what your company is all about and keeping them informed about the products you offer.
For example, in the email shown below, the skincare company The Ordinary is promoting a new product and offering subscribers early access to it.
The Ordinary's email does a great job of alerting customers to a new product as well as generating buzz around it ahead of launch.
In many cases, promotional emails will make the recipients aware of sales, discounts, and other types of deals to convert subscribers into customers.
The above email from Squatwolf is a good example of that. It features details about the sale (what's on offer and the discount percentage, shipping information, etc.) and includes a time frame to create a sense of urgency in the buyer (by using phrases such as final call, or mega weekend).
The explicit goal of this type of email is to generate more sales, but it also does a good job of helping you build a relationship with your customer through brand awareness and special offers.
Transactional Emails
Too many eCommerce companies still think that email marketing ends after a sale is closed, but that should never be the case.
Even after the purchase, you still need to keep your customer informed as the product they bought makes its way from your shop or warehouse to their address.
That's precisely what transactional emails do.
This type of email confirms purchases, informs buyers that their payment has been accepted, lets them know when their order will be shipped, and updates them on its status during transit.
Transactional emails acknowledge that everything is in order and that the customer can expect their order to arrive soon, which helps put them at ease.
After all, eCommerce involves a significant amount of trust as the customer is expected to pay for items they won't immediately have access to.
These emails are an important part of customer care, so don't forget to include them in your email marketing strategy.
Triggered Emails
Triggered emails allow you to send automatic communications to your customers after they do a specific action or when an important event happens.
While some transactional emails are also triggered by customers' actions, there are additional triggered emails that we need to mention.
A common example is the cart abandonment email. This email is a clever way of securing the sale even after the customer has temporarily changed their mind.
Another kind of triggered email is an anniversary email that celebrates an important event, such as the customer's birthday or the date of their first purchase.
This is a great way to motivate the customer to revisit your store and make a purchase, especially if you're giving them a special birthday discount.
But even more importantly, it shows the customer you're involved with and care about them, which will help you inspire brand loyalty in your consumer base.
Anniversary emails need a bit of automation to work best, so this is another part of your marketing strategy that can benefit from quality marketing software that includes automation features.
You just need to collect data on your customers (during signup, for example) and then use that data to trigger emails under the right conditions (such as a specific date).
As you can see, marketing emails can be a way to nurture your prospects and provide customer care. That will build a loyal base of repeat customers for your eCommerce store.
So, leverage at least these three types of emails we've outlined to create the optimal shopping experience for your customers.
The Anatomy of a Great eCommerce Email
The type of email you send isn't the only thing that matters. You'll also need to get the content just right if you want customers to react.
So, next, we'll take a look at the anatomy of a great eCommerce email.
Impactful Subject Line
The subject line may just be the most important part of your marketing email. In many cases, it will be the deciding factor for whether your email gets opened or ignored.
So do your best to write an impactful subject line to capture the customer's attention. If you do that, you shouldn't have a problem with your open rates.
For example, this email from The Ordinary does a great job of utilizing an emoji to set itself apart from the rest of the inbox items.
The preview of the email is also expertly crafted to sound personal and tantalizing. After reading this subject line and the preview text, the recipient should be at least a little bit curious about what's inside.
Quality Images
After the recipient opens the email, you can retain the attention you managed to capture with your subject line by including a good visual element.
Not just any image will do, however. Choose something relevant that will provide an additional level of meaning to your message.
For example, if you're promoting a new line of products, be sure to include a photo in the email.
However, don't overdo it. Experts recommend maintaining a 60:40% text-to-image ratio to delight the reader, but still deliver enough information to motivate action. 
And that brings us to the last crucial element of any eCommerce marketing email.
Great Copy
Once you've gotten the recipient to open an email and made a good impression with your visuals, it's time to explain why you're getting in touch.
The best practice to follow here is to take a personal approach and use simple yet powerful language to get your message across.
Here's a great example:
Notice that the email starts by mentioning the customer's pain point. That's an amazing way to give this communication a personal touch.
The email then goes on to assure the customer that they can achieve their goals with the company's products, and ends with a clear and simple call to action (CTA) to encourage the potential customer to complete the desired action.
In this case, the desired action is for them to click on a page that teaches them how to hang art, presumably a blog post.
With an irresistible subject line, attractive visuals, and informative copy that ends with a clear call to action, you should be perfectly positioned to induce the right behavior in your customers.

How to Know if Your Email Marketing is Successful
After reading through this article, it should have become clear that email marketing has a lot of moving parts.
It might take you a while to find the perfect formula for your eCommerce business, so don't be afraid to experiment with different email formats and elements.
To establish combinations that work best with your customer base, it's definitely a good idea to track the performance of your campaigns using email metrics.
After all, what gets measured gets improved, right?
These are some of the most important metrics to pay attention to:
Open rate: how many of the emails you send actually get opened (indicating they managed to spark interest in your customers)
Click-through rate (CTR): what percentage of recipients clicked on the link included in the email and got transferred to your website
Conversion rate: How many people completed an action that was the goal of your email (such as completing a sale or browsing through a new product page)
It might seem like a lot of stuff to track, but if you're using marketing software to create and deploy your email campaigns, you should be able to monitor these metrics quite easily, provided that the software has analytics and reporting capabilities.
Our own software has them:
In Flashy's report above, you can clearly see the open rate and CTR numbers in the first row, while the bottom row tracks sales (conversions) in both percentage and revenue realized.
A good way to track the success of your email campaigns is to create several different ones and then track the metrics we outlined here.
That way, you'll have a clear overview of what works and what doesn't for your customers, painting a clear picture of your audience and creating the best way forward for your eCommerce store.
Conclusion
We hope that this article has provided you with actionable insights and valuable knowledge about how email marketing works in eCommerce and what you can do to start building your own strategy.
As you're building your first campaigns, feel free to play around with different formats—and don't forget to track the success of your emails to learn what works best for your audience.
Over time, you should be seeing steady improvements in your revenue and the number of repeat customers.
Increase Sales Today
No Credit Card Required. Pre-built Strategy.