Compare Packages
We have built the packages to suit every type of business, in the table below you will find the best package for you
| | | | | |
| --- | --- | --- | --- | --- |
| Main Features | Starter | Professional | Master | Enterprise |
| Email Marketing | | | | |
| SMS Marketing | | | | |
| Marketing Automation | | | | |
| Intelligent Popups | | | | |
| Forms | | | | |
| Website Tracking | | | | |
| CDP | | | | |
| Push Notifications | | | | |
| Facebook Customer Audience | | | | |
| CRM | | | | |
| Attribution | | | | |
| Users | 1 | 3 | 15 | Unlimited |
| API Access | | | | |
| Automation Workflows | Starter | Professional | Master | Enterprise |
| Purchase Event | | | | |
| Page View Event | | | | |
| Add To Cart Event | | | | |
| View Content Event | | | | |
| Search Event | | | | |
| Custom Event | | | | |
| A/B Testing | | | | |
| Send Push Notifications | | | | |
| Facebook Customer Audience | | | | |
| Email Marketing | Starter | Professional | Master | Enterprise |
| Dynamic Content | | | | |
| Product Picker | | | | |
| Max Sending | x12 | x12 ($1 for extra 1K emails) | x16 ($0.5 for extra 1K emails) | Custom |
| Sales Report | | | | |
| Real-Time Coupon Genereation | | | | |
| SMS Campaigns | Starter | Professional | Master | Enterprise |
| Personalization | | | | |
| Shorten URLs | | | | |
| Sales Report | | | | |
| Intelligent Popups | Starter | Professional | Master | Enterprise |
| Active Popups | | 3 | Unlimited | Unlimited |
| Advanced Personalization | | | | |
| Multi-step Popup | | | | |
| Content Editor | Starter | Professional | Master | Enterprise |
| Dynamic Content | | | | |
| Dynamic Coupons | | | | |
| Conditional Content | | | | |
| Reports & Data | Starter | Professional | Master | Enterprise |
| Unified Customer Profile History | Forever | Forever | Forever | Forever |
| Campaigns History | Forever | Forever | Forever | Forever |
| Campaigns Insights & Analysis | 1 Year Data Frame | 1 Year Data Frame | 1 Year Data Frame | Unlimited |
| Automations History | | 1 Year | 1 Year | Unlimited |
| Automations Insights & Analysis | | 1 Year | 1 Year | Unlimited |
| Popups History | | 1 Year | 1 Year | Unlimited |
| Account Management, Support & Services | Starter | Professional | Master | Enterprise |
| Support Level | Email | Email + Chat | Email + Chat + Phone | Email + Chat + Phone (24/7) |
| Custom Domain (SPF/DKIM) | | | | |
| Priority Support | | | | |
| Dedicated Account Manager | | | | |
Increase Sales Today
No Credit Card Required. Pre-built Strategy.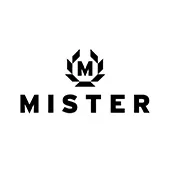 Jerry Cruz
Mister SFC, Marketing Manager
Great email marketing app, Flashy has more features than all of the other platforms I tried. Other apps either didn't have the features I wanted or if they did it was going to cost me a lot more. I am getting more tools for my business at a fraction...