How To Set a Popup (Weblayer) as a Permanent Banner on Your Website
If you wish, you can easily set a popup to be a banner / permanent form on your website (i.e. an integral part of a website page and not an element that pops up on the screen).
Go to the relevant popup and click "AUDIENCES & RULES" at the top of the screen.
Now click "EMBED & SHARE".
Here you can select the code from the relevant box and insert it at the location you wish it to appear on your website.
"Always Display" – choose this code if you want the banner to be displayed to all website visitors without distinction, i.e. permanently to everyone.

"Show When Conditions Are Met" – choose this code if you want the banner to appear only if the visitor meets all the conditions you set for the popup.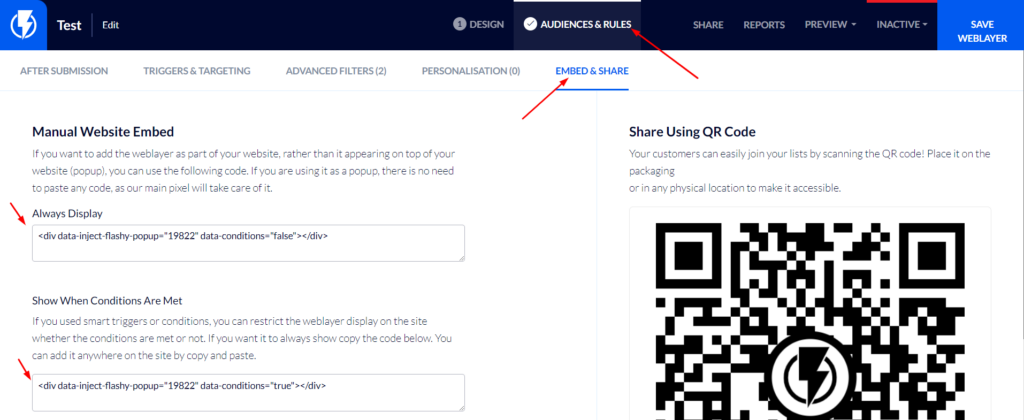 The code should simply be copied and pasted into the desired location on the website, have your web specialist/programmer perform this for you.