Closing a Popup by Clicking its Background
If you wish to activate or deactivate the function of closing a popup on your website by clicking its background, you may easily do so:
When in the popup editor, click "General Settings" at the bottom of the right-hand menu, then click "Overlay Style".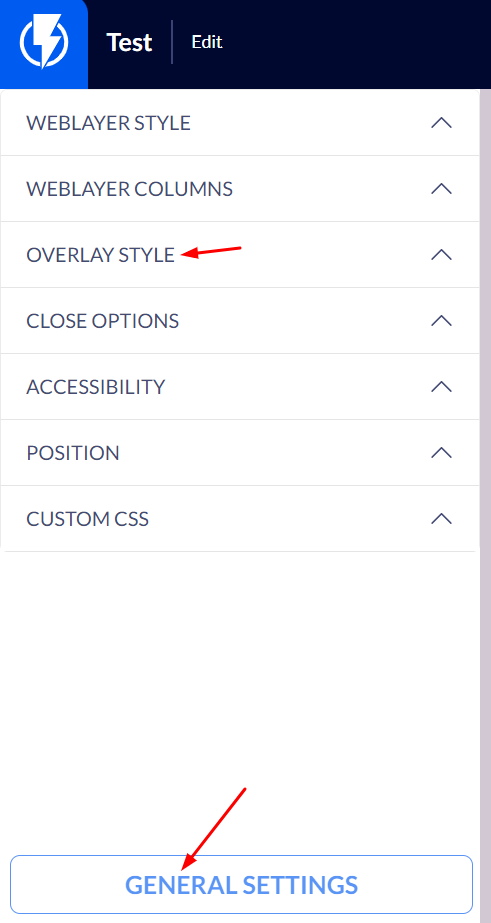 Under "Close Weblayer On Overlay Clicked", activate the switch.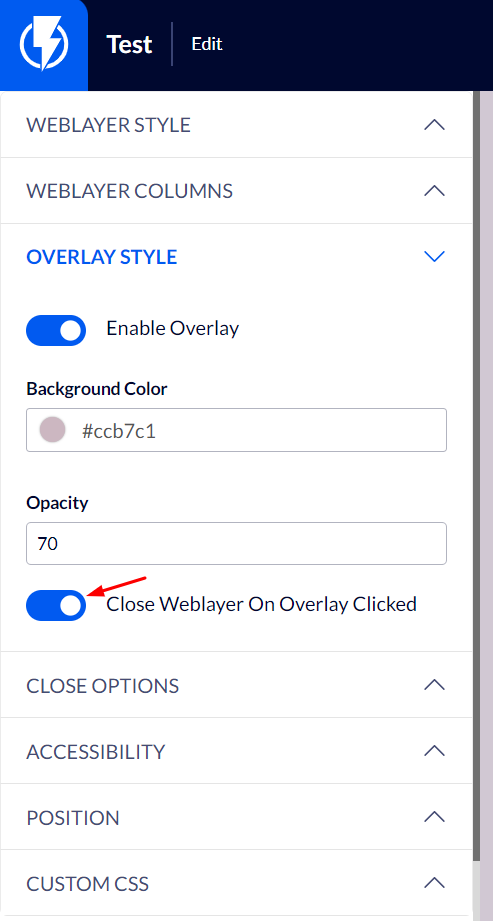 Finally, click "Save Weblayer".