Buying SMS Credits
In order to send SMS messages to your customers as part of a campaign or automation, you must first purchase SMS credits in Flashy. These credits never expire, so you never have to worry about losing them. They can be used to easily send messages to any country in the world.
How to Purchase Credits
To view the SMS credits page, click on your user name in the upper right corner of your screen and select "Plan and Balance" at the top of the menu.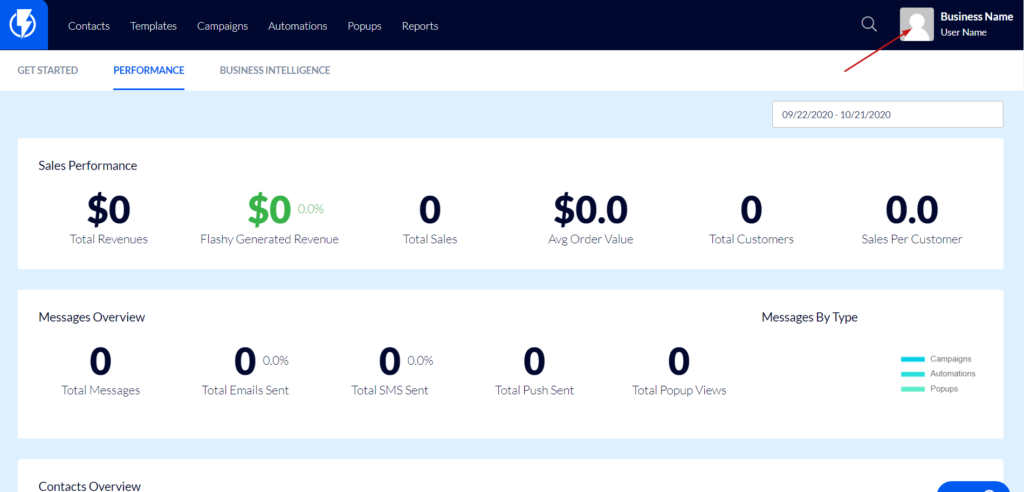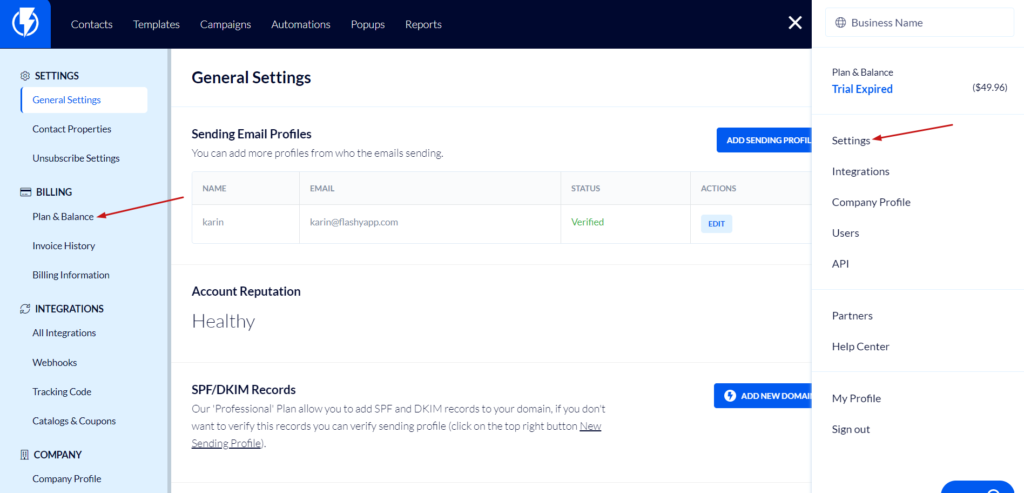 In the "Make a Deposit" section, choose the country you want to send messages to and enter the number of messages you need to send. The price per message and total cost will be displayed.
Click the blue "Make Payment" button to make the deposit. Your credits are now ready to use! You can purchase additional credits at any time as needed.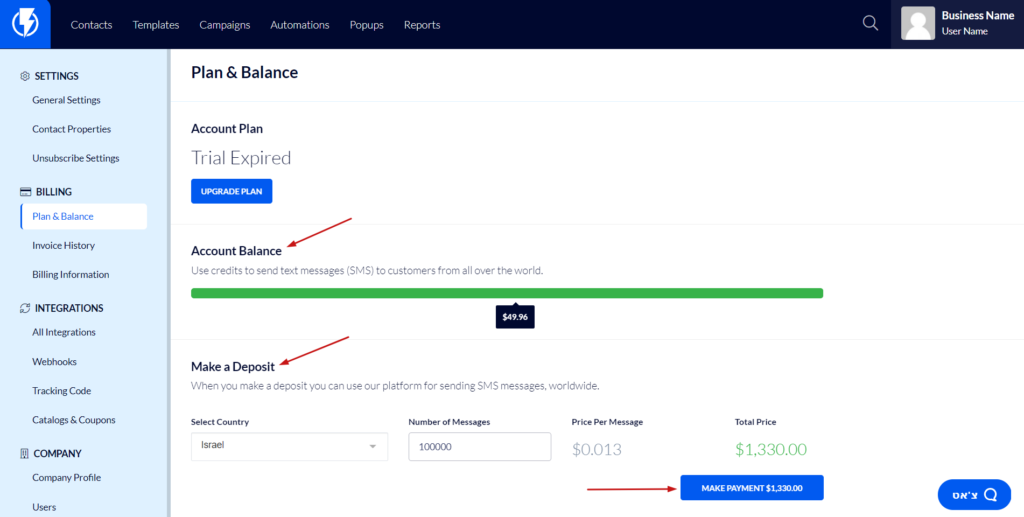 Sending to the United States and Canada
The U.S. and Canada have some restrictions on who can send messages to them and from what locations. If you need to send messages to these countries, please contact Flashy. We'll provide you with a Virtual Long Number (VLN) from which you can send messages to your customers in these countries (with certain restrictions on the number of messages).
If you need any assistance with purchasing SMS credits, please don't hesitate to contact us at support@flashyapp.com. Happy messaging!