What is an Element and How to Use Them
An Element is a specific block that you can use to design and customize an e-mail template for your business.
All elements are in the right menu in the template editor, and can be dragged and dropped within the desired position of the template thanks to a user-friendly Drag & Drop interface, which will allow you to design dynamically and professionally even without technical knowledge.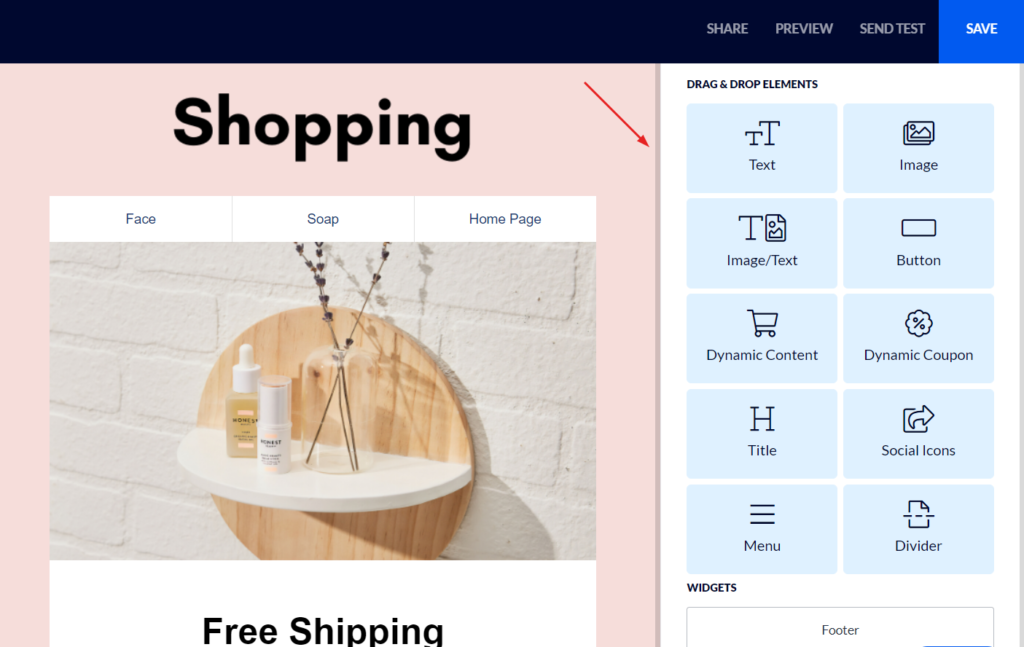 When you click on an element block in the template you will see six action buttons:
Drag an element that appears in the template
This is the striped icon that appears first on the left.
To change the order of the elements that already exist in the template, click on the bar icon and drag it to the desired position in the template.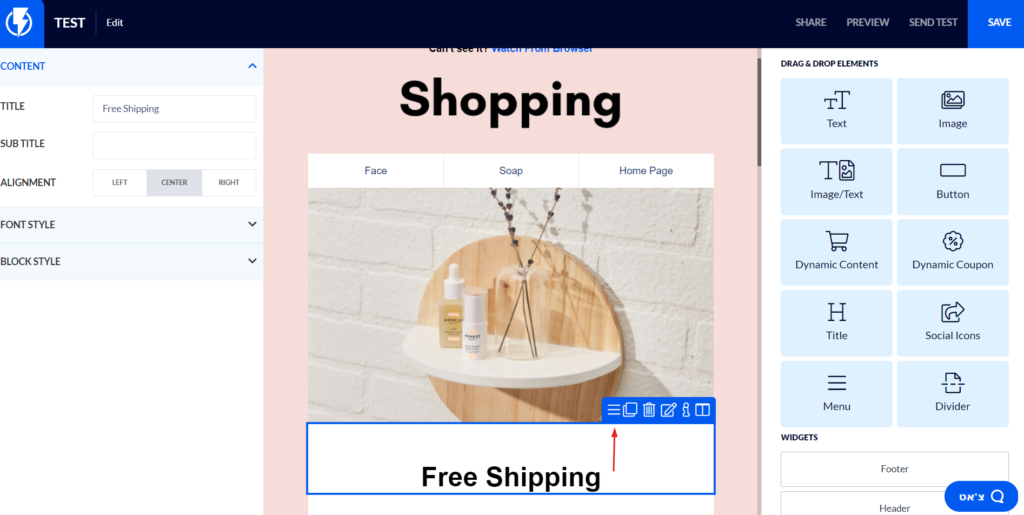 Duplicate element
Click the duplicate icon if you want to duplicate the element.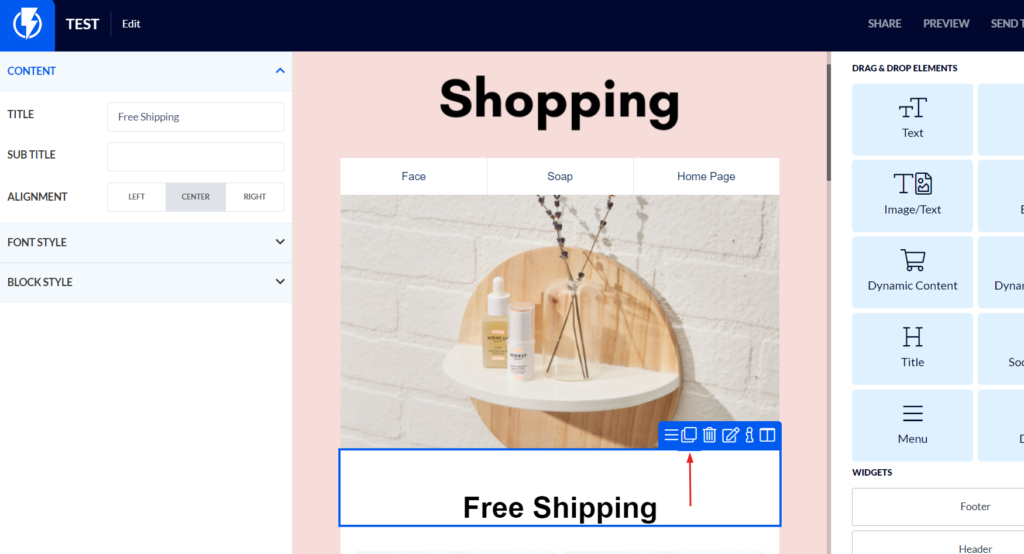 Deleting an element
Click the tin icon if you want to delete the element.
Editing an element
The next button is to edit the element. When you click on it, it will direct you to the right menu for editing the element.
Element information
Click the Info button to access element articles in the Flash Training Center.
Filters for content conditioned on the element
Click on this icon when you want to display conditional content in an element (for example, only a certain part of your customers will see this element). Read here in detail about using conditional content.
To read about all the element options in the template editor, click here.