How to Create and Manage Templates
You want your email communications to look great and send a clear message to your customers. Flashy has the solution: an exciting, diverse collection of email templates! With our templates, you can quickly and easily create eye-catching emails that bring in more sales.
Flashy gives you the opportunity to utilize two different types of templates. The first is our basic drag-and-drop; most businesses will use this option. The second is HTML, for developers or others who are able to write HTML code.
Our templates are versatile - You can use them when creating an email campaign or designing an automation. Let's dive into your first template:
Create a Template
In your Flashy dashboard at the top of your screen, go to "Templates."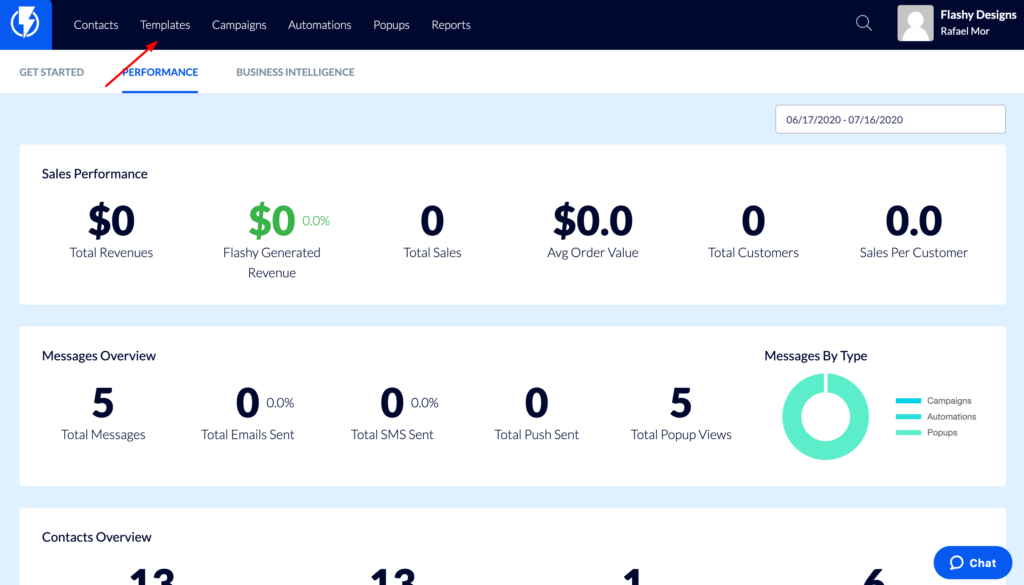 Click the blue "Create Template" button in the top-right corner.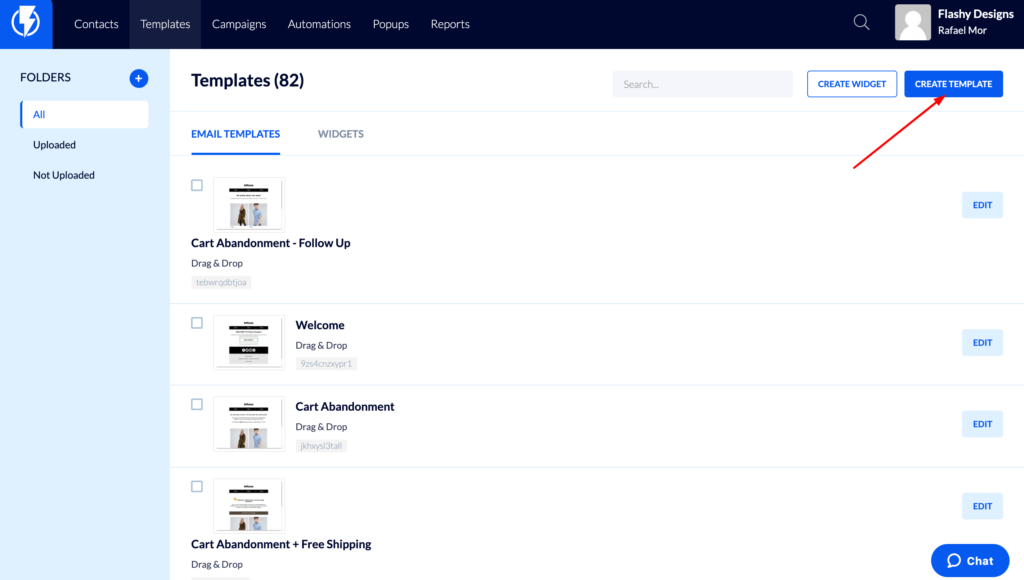 In the left-hand side menu under Type, choose "Themes" to view Flashy's wide variety of drag-and-drop template options. Select "Code Your Own" for the HTML option. You can also filter the templates by category and sort the template options by orientation: left-to-right or right-to-left.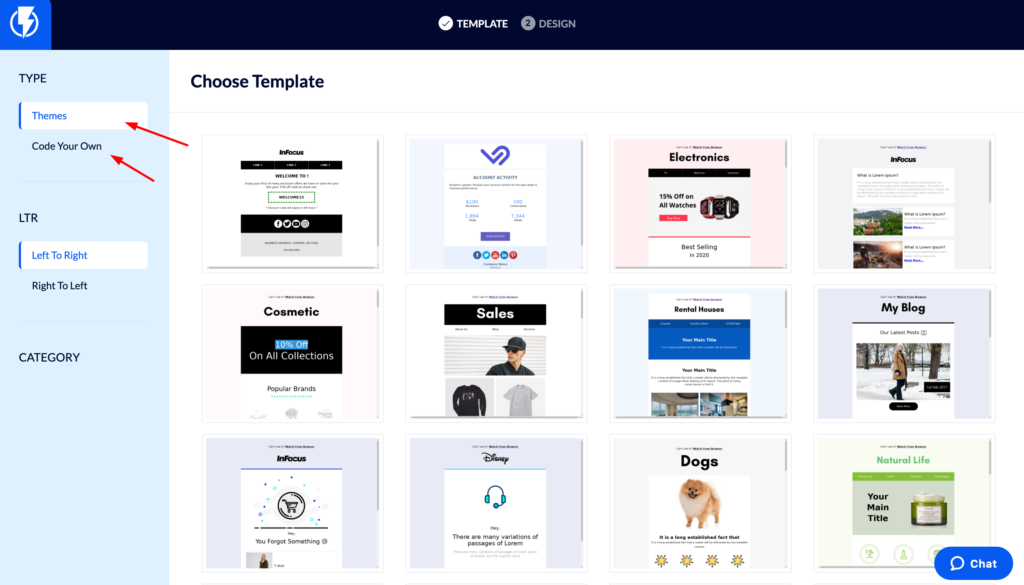 Once you've selected a template, click on it to enter a template title and then click "Next." You've created a template!
Managing Templates
On the Templates screen, each of your templates has four action buttons on the right-hand side. From left to right, they are:
Delete: Click here to send your template to the trash. 
Copy: Use this button if you want to duplicate your template in order to create an easy variation.
Preview: Click here to see how your template is shaping up.
Edit: This button opens the template Editor. Flashy's templates are highly customizable to meet your specific marketing needs. To learn how to get your template looking just right, please read our How to Use the Template Editor article.
To save your template work at any stage, click the blue "Save" button in the upper right-hand corner of your screen.