Divider Element
This element will allow you to display a dividing line between blocks in the email format.
Drag the "Divider" element from the right menu to the desired position in the template.
The item settings will appear in the leftt menu.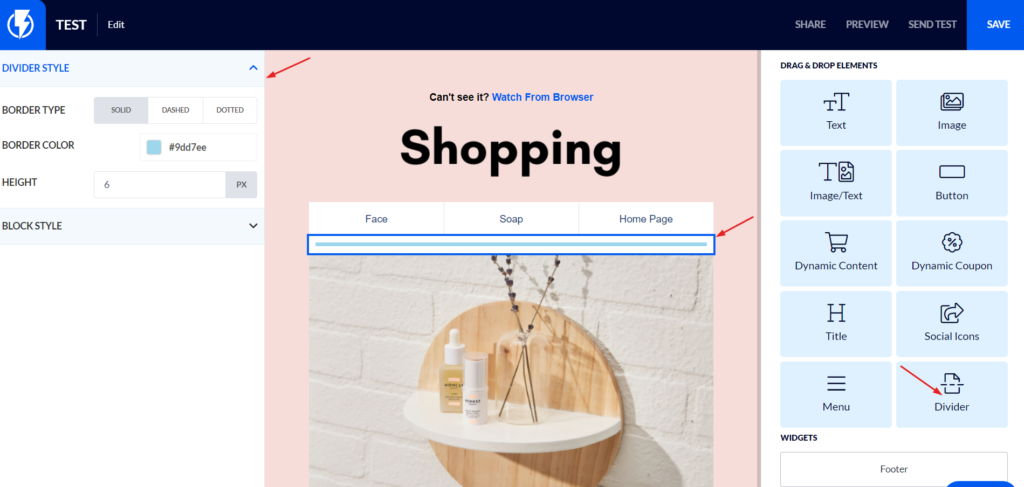 DIVIDER STYLE
This element is a design element, and will allow you to adjust the style of the line according to your wishes.
You can select the border type (consecutive line, dashed or dotted).
BLOCK STYLE
Under "Block settings" you can set all the design options of the block: the background of the block, its size, the shape of the corners, spaces and so on.