Create a List
Lists are a means for managing customers' subscriptions to various kinds of marketing materials. Creating a list is the first thing you need to do in order to send an email. Let's get started!
How to Create a List
On your Flashy dashboard, go to the Contacts tab in the upper-right corner. Click on it to open the drop-down menu and select "Lists."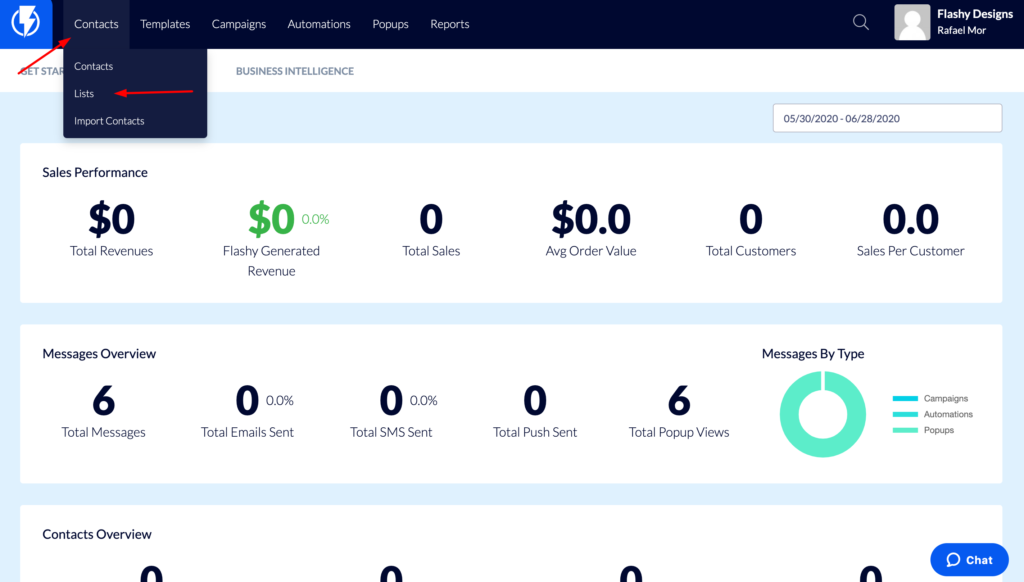 Click on "Create List." Enter a name for your list and click "Create List."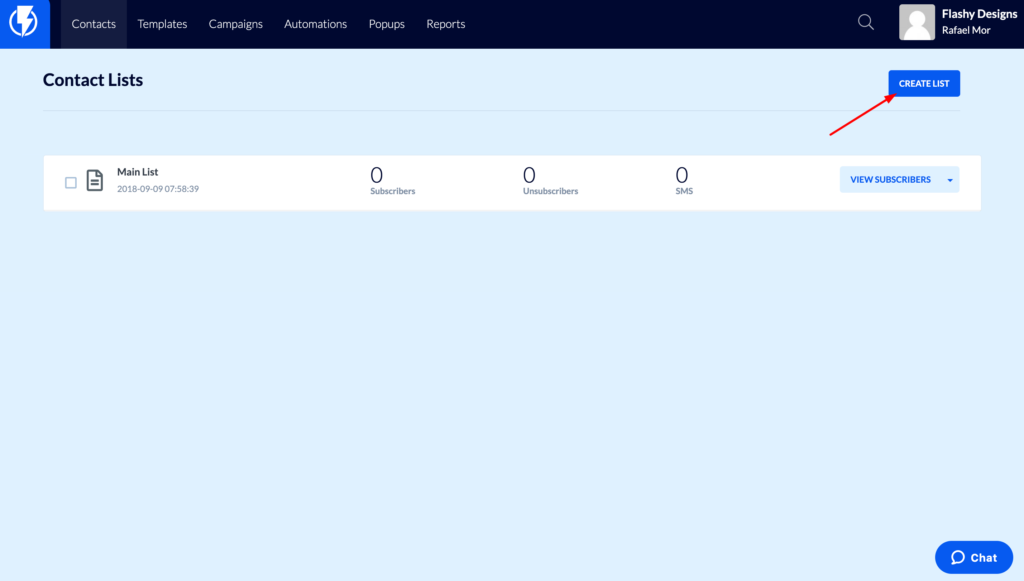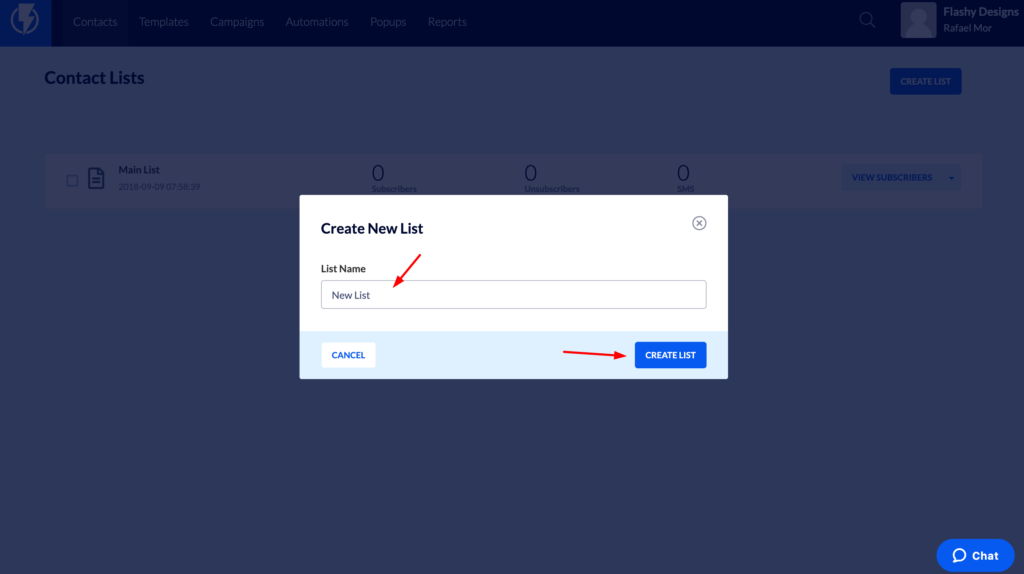 Once you've created your lists, you can add contacts to them in a number of different ways. See the Add Contacts to a List article for information on how to get your lists up and running.
A contact can be on more than one list (although most will only be on one list). If a contact is on multiple lists that are all included in an email campaign, the contact will only receive the emails once.
It's very important to note that deleting the contacts in a list deletes the contacts' entire Flashy profiles! If you wish to remove a contact from a list, go to the Lists section in the center of their Contact Profile screen, click the "Subscribe" dropdown menu and select "Unsubscribe."