How to Activate / Inactive an Automation
Once you are happy with the automation you've designed, it's time to activate it.
Go to "Automations" in your Flashy dashboard at the top of the screen.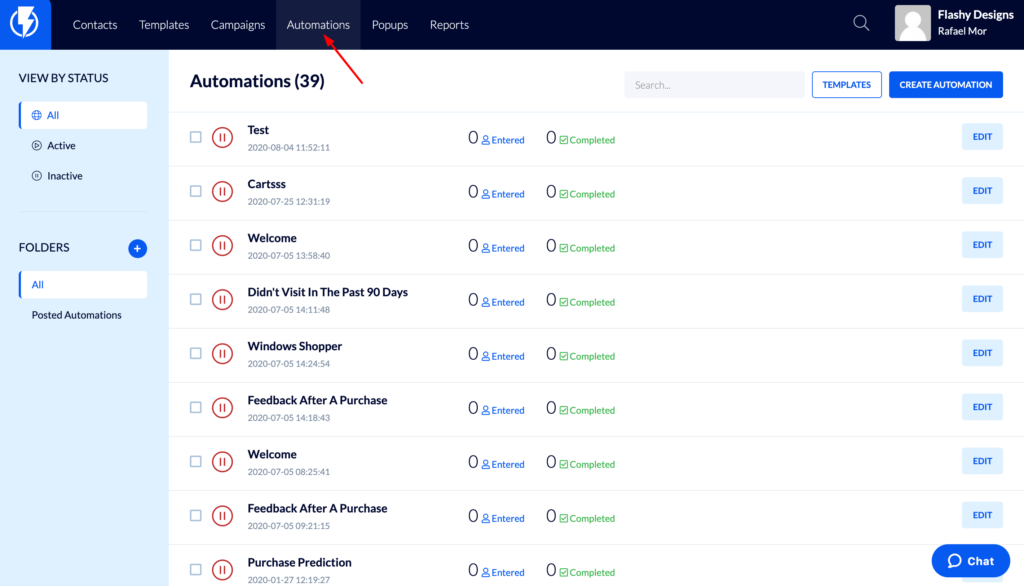 Click on the name of the automation you want to use or on the Edit button on the right-hand side of the automation listing.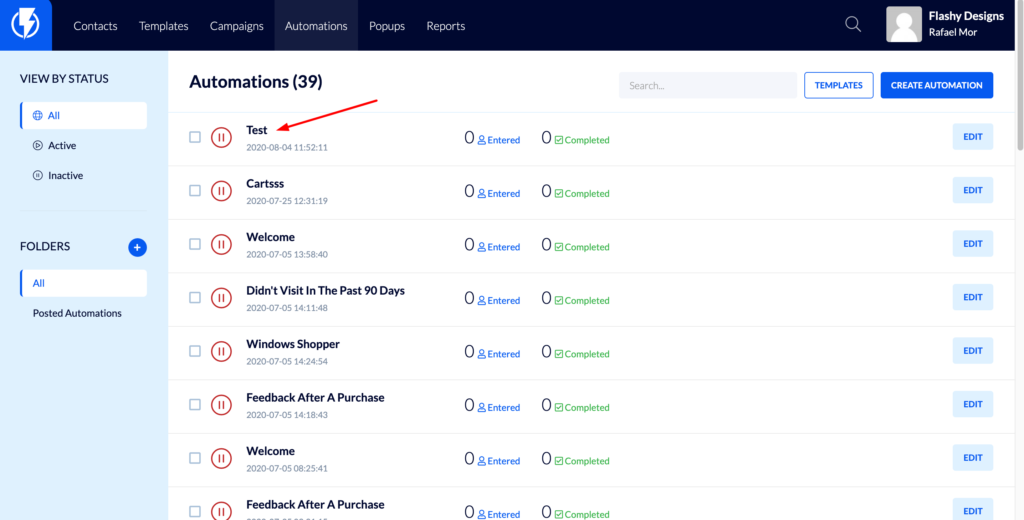 In the top-right corner of the screen, there are two options: "Active" or "Inactive." Choose "Active" to make the automation live, or "Inactive" to stop it.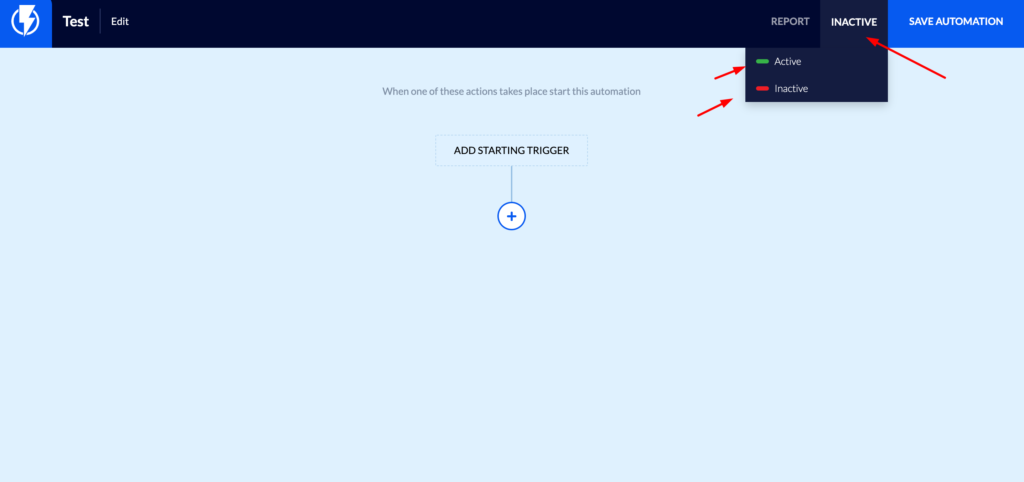 If you decide to make an automation inactive at any point, all contacts who are currently in the automation will be removed from it. They will not receive any further emails or messages from the automation.
Set those automations in action and watch the sales come in!