Virtual Phone Number
A virtual phone number will enable your subscribers to send a certain text ("STOP for example), in reply to an SMS message they receive from you, and have themselves automatically removed from your mailing list. All this instead of, or in addition to, the option of using the "unsubscribe" link.
If you are obliged or want, to offer such an option, we recommend that you purchase a virtual phone number.
How to Purchase a Virtual Phone Number on Flashy
In order to purchase a virtual phone number click on the account icon at the upper right hand corner of the Flashy user interface screen.

Now click "Settings"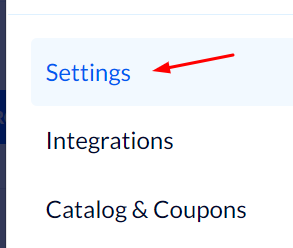 Under "Virtual phone numbers" you can purchase a number that will serve you in sending text messages.
The purchase will be automatically renewed annually.

Virtual Phone Number Settings
Now click "Unsubscribe settings" on the sidebar menu.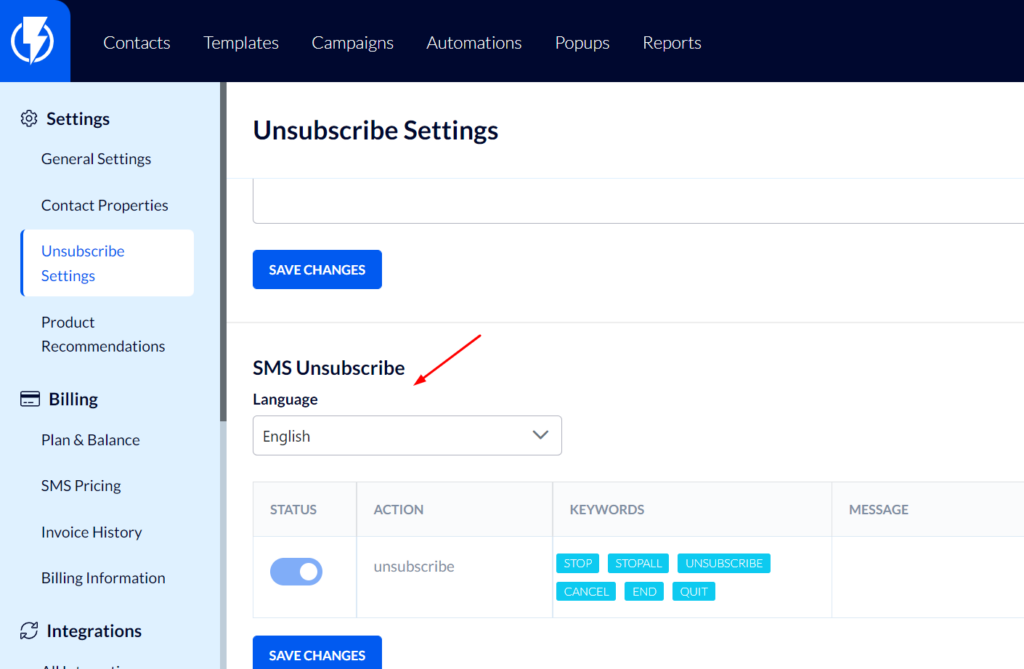 Under "SMS Unsubscribe" you can select the keywords' language (select the language which best suits your target audience).
You will now be able to see the keywords that may be sent as a reply to a text message resulting in unsubscribing a contact from all your mailing lists.
Finally, click "Save changes"
Please note, you must select one keyword (out of the options provided), and incorporate this word in the text message you send your clients at the campaign creation stage.
For example, if you've selected the word "STOP", you must then specify in the text message that this is the word which may be sent as a reply in order to unsubscribe.
Replying to the keyword selected will result in automatic removal from your mailing list.