Updating your Company Profile
The details you provide in your company profile are used for all default settings in your account.
This section describes several important items you should make sure are updated and configured correctly in your Flashy company profile.
To view your company profile click on your user name at the upper right-hand corner of the screen.

Click "Company Profile"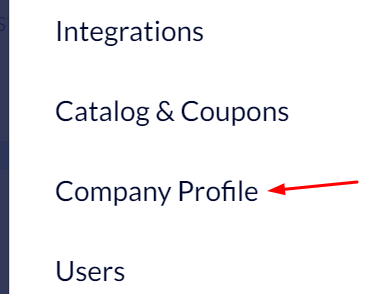 Make sure all details displayed on this page are correct: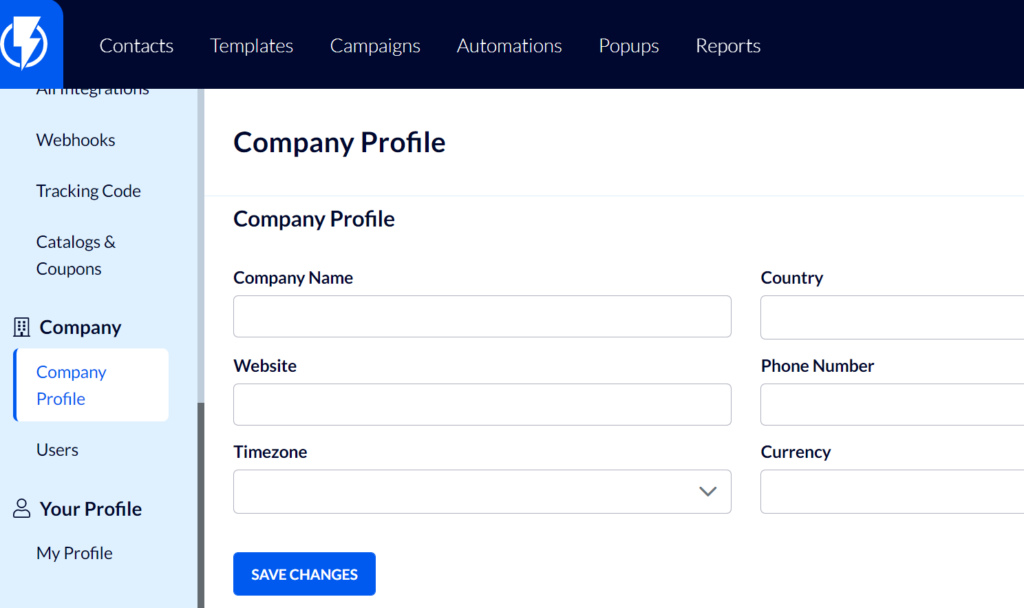 Company name (note: this name will appear on tax invoices you will receive from us), state, website address (full address should be filled in, including "https"), telephone number, etc.
Updating Time Zone
Select a time zone to be used as the default time zone for your company. You may select any time zone on earth.
It is important to select the correct time zone. For instance, when you schedule a campaign to be launched at a specific date and time, this will occur according to the time zone you have selected.
Updating Currency
Flashy supports all currencies. You may select a currency to be used in all Flashy reports.
We recommend that you select the currency you wish to use before interfacing Flashy with your store. Once purchases begin to be made, it is very important not to change the currency you have selected (the system will not make retroactive changes in exchange rates).
If your store's platform is one Flashy is prebuilt to integrate with ("one-click install"), the currency you use will be automatically detected.