Setting up a Sending Profile
before connecting with your contacts through email campaigns or automations, you must first create your sending profile. You will not be able to send email through Flashy without completing this step. The process is quick and easy.
How to set up a sending profile
Click on your user name in the upper right-hand corner of your Flashy account.
Select "Settings" from the menu.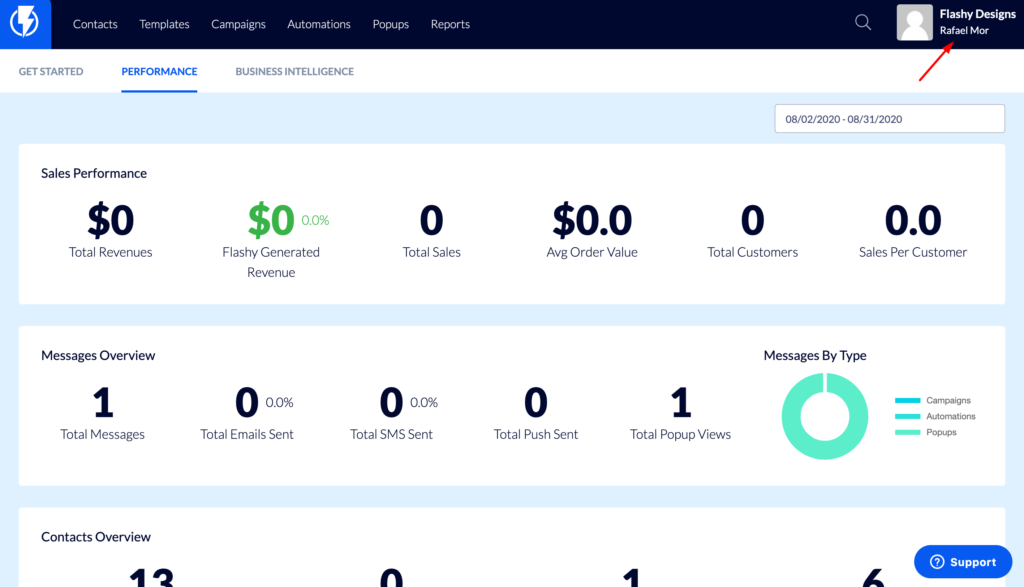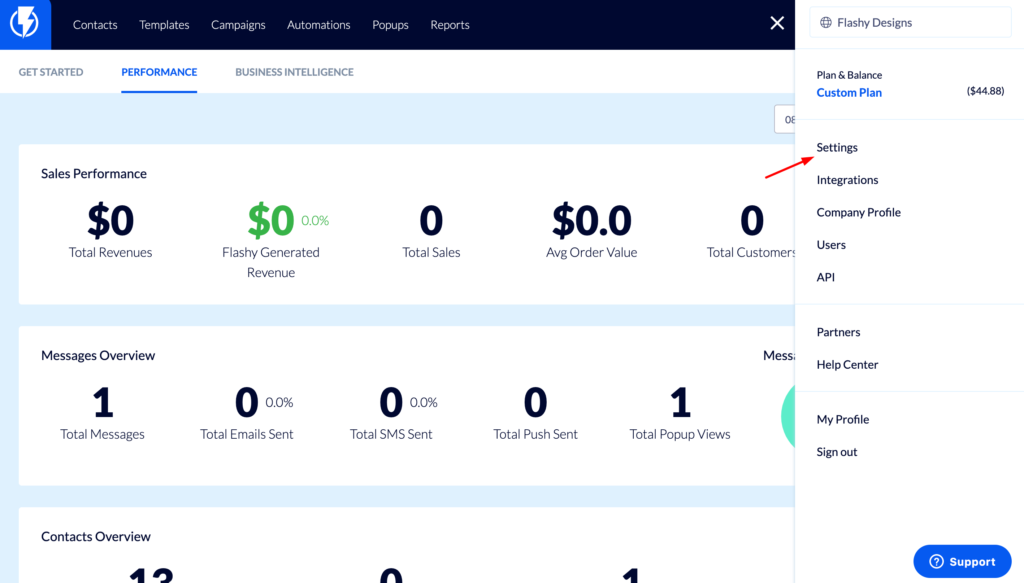 Click the blue "Create Sending Profile" button.

In the window that opens up, fill in the following information:
"From Name" - Name of your business.
"From Email Address" - Use your brand email, not a Gmail or Yahoo account. If your business is called Pixelshop, an example of this email address could be marketing@pixelshop.com It must be an email address that is managed by you. You need to be able to access the verification email we send to this inbox.
"Reply To" - Auto-fills with the same email address as above, but you can enter any address you choose.
Click on the blue "Create Profile" button.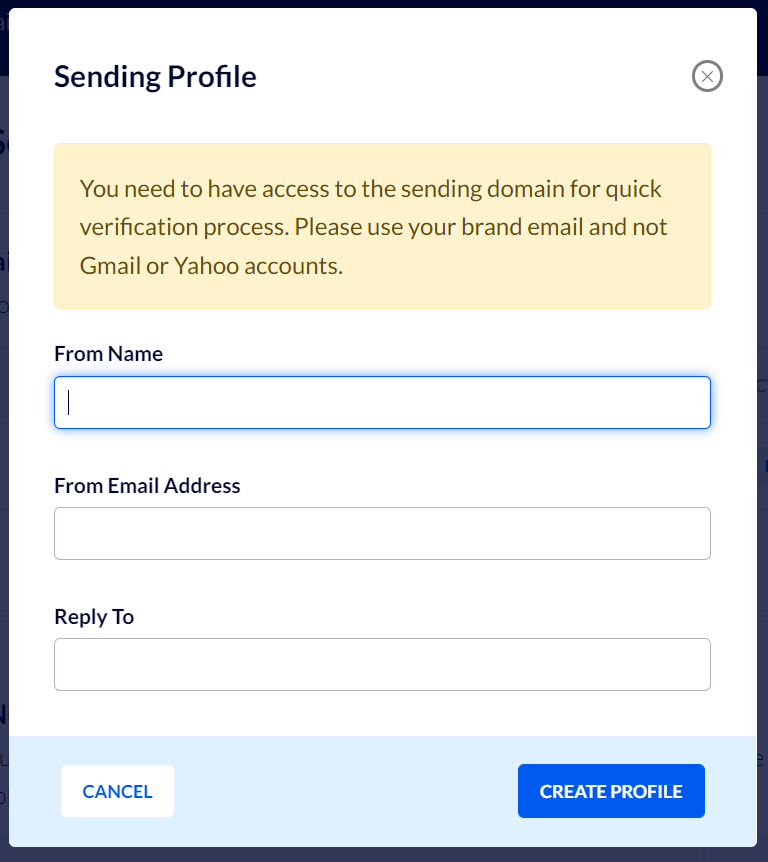 You will see a screen that says "Profile Pending Verification." For security purposes, an email will be sent to the "From Email Address" you specified to verify that you own this account.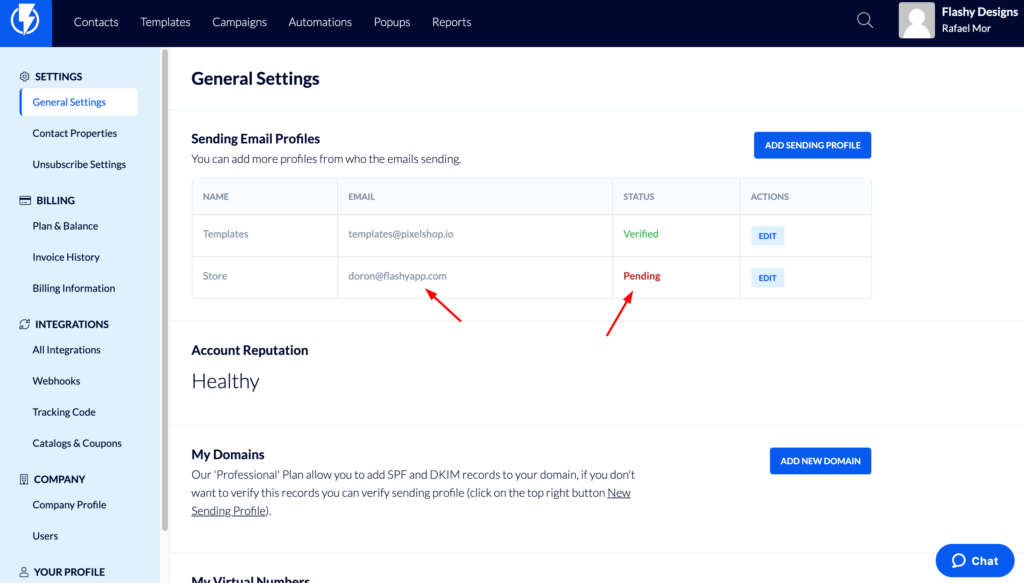 Find the email in your inbox - the sender will be verify@flashyapp.com. Click on the link in the email to verify, and a success message will appear.
Go back to the Flashy site and click on the blue "Verify" button in the profile pending screen. Your new profile will be listed on the Settings page and you will now be able to send email from it.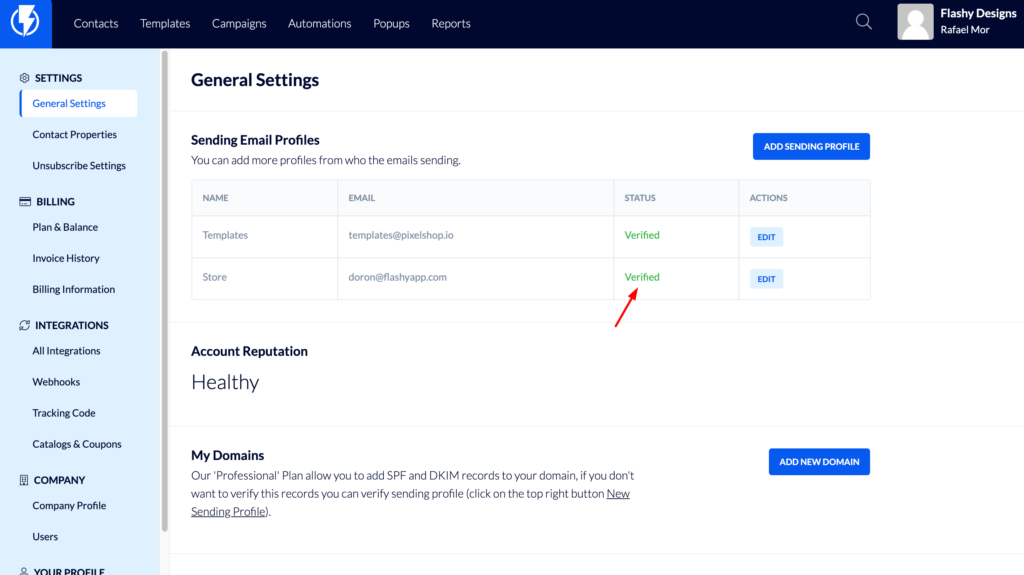 You can edit the "From Name" and "Reply To" email address at any time. If you need to change the "Reply To" address, you must delete the current sending profile and create a new one.
Add New Domain
If desired, you can add your domain (SPF and DKIM codes) by clicking on the blue "Add Records" button. Once your domain is added, you will not need to go through the verification process when adding new sending profile email addresses from that domain.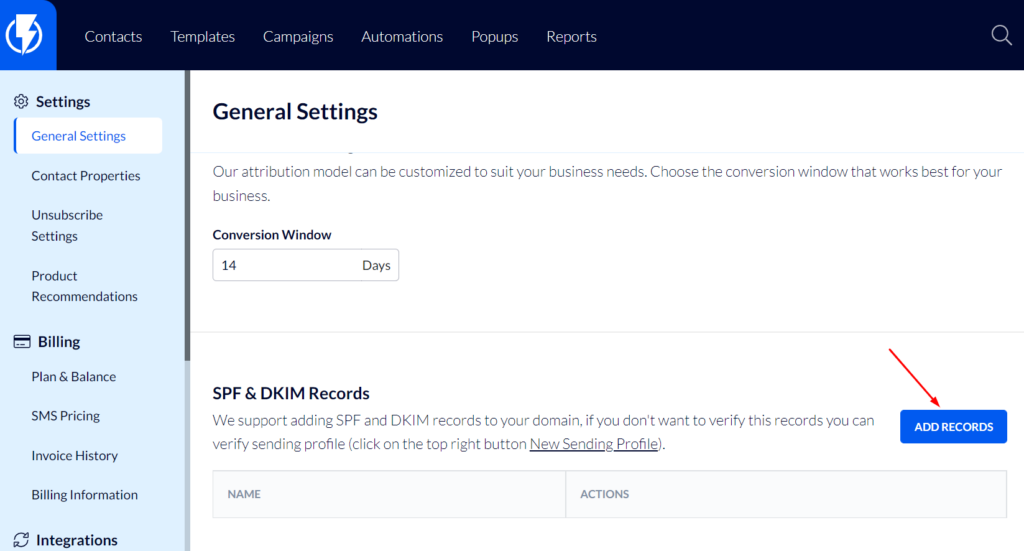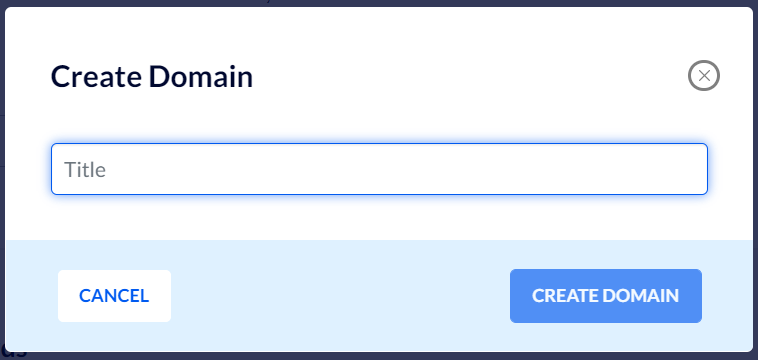 If you have a specific need to add these records and you have the technical skills to do it, you should feel free to add your domain. For all other users, Flashy recommends simply using the sending profiles for all of your email campaign and automation needs. If you're not sure which option to choose, please contact us for support; we'll be happy to advise you.