Changing the User Interface Language
You may choose your Flashy user interface language.
We recommend that you select the user interface language in accordance with your target audience (for instance, if you serve an international clientele, selecting English for your Flashy user interface language is recommended.
This way the system's default settings will automatically match the language you use when interacting with your clients – for instance, RTL (Right to Left) or LTR (Left to Right) templates, etc.).
The user interface language can be changed by clicking on your user name at the top of the screen.

Now click "My profile".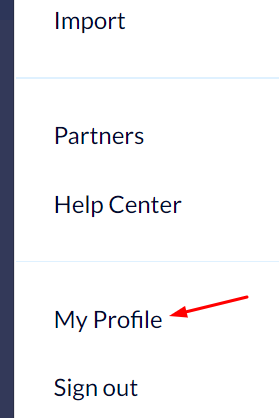 Under "Language" select the desired language and then click "Save changes".