Update Company Profile
The information in your Company Profile is used for all of the default settings in your account. This article covers a few important things to note about some of the fields found in this section.
To view your Company Profile, click on your user name in the upper right-hand corner of the screen. In the left side menu, go to "Company Profile."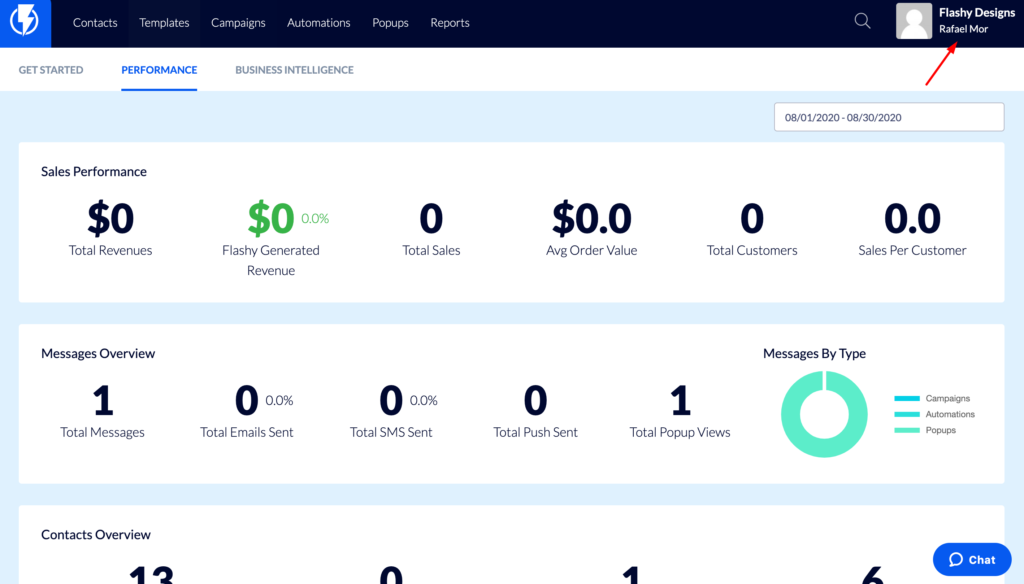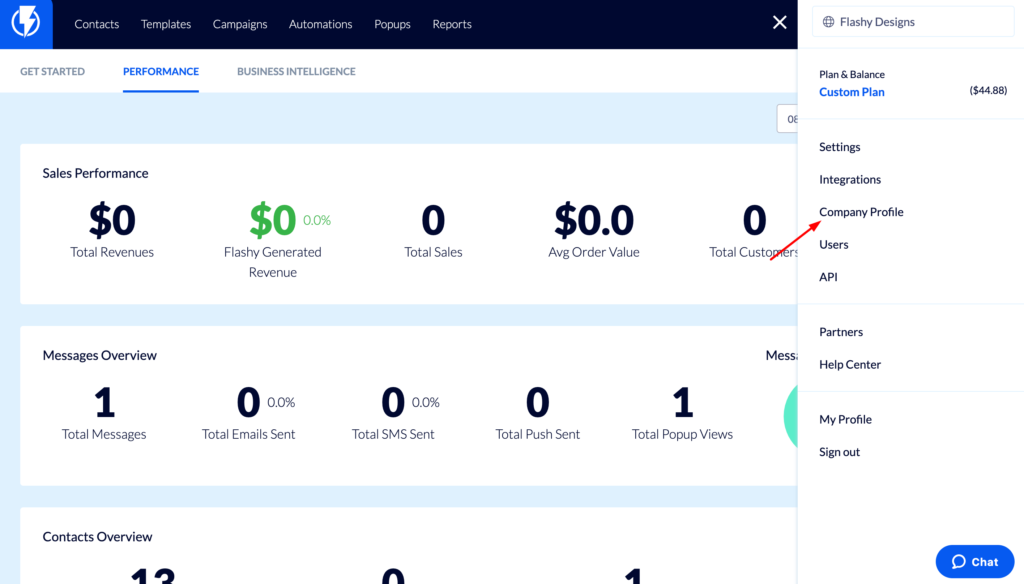 Update Time Zone
Please choose the time zone that will be the default for your company. It can be anywhere in the world.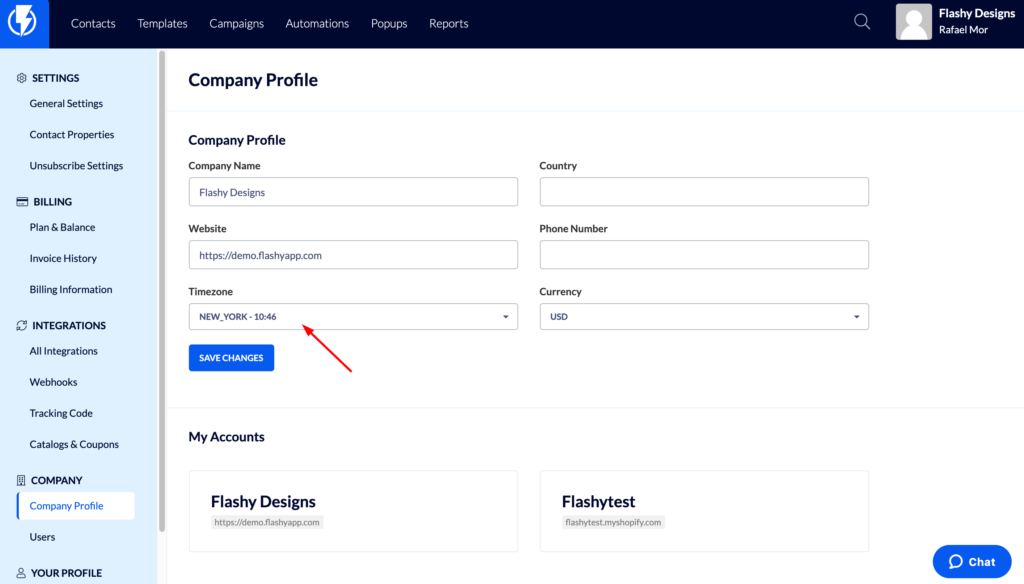 One example of why it's important to select a time zone comes up when you running an automation. If we are unsure of the time zone of the contact who is receiving the automation, Flashy will use the default time zone noted here. Also, if you schedule a campaign to be sent at a specific date and hour, the timing will be based off of the time zone you've selected.
Update Currency
Flashy supports all of the world currencies listed here. The currency you select is the one that will be used in all of the reporting done on your marketing efforts. Flashy will use your selected currency for all of your reporting, even if you have multiple stores that accept different currencies.
We highly recommend selecting the currency you wish to use even before connecting Flashy to your store. Once your customers start making purchases, it's very important not to change the currency. If you do, Flashy will have to change all of the values already set, which can make for confusion and inaccuracy in reporting.
If you connect to Flashy through the one-click install process, we will automatically set your currency according to your home country.
Please ensure that your Company Profile is accurate and up-to-date so those sales can roll in with ease!