Dynamic Products
Including dynamic products in emails to your customers is a powerful way to interact with them based on their actions. Dynamic products are most often included in automation emails. Your customers receive a customized email containing products they viewed but didn't add to their cart, items in their cart that they didn't finish purchasing, and so on. Often, dynamic products can make the difference between a completed purchase and an abandoned one.
Adding Dynamic Products to an Email
Below are the steps and information on adding dynamic products:
In the Template editor, choose "Dynamic Content" and drag and drop it into the template.
In the left-side menu, you have a few different options for customization:
Data Type: Should be set as "Products" - no need to change anything here.
Catalog: Choose the catalog that contains the products you want to include.
Data Source: Choose the appropriate source for the particular customer's situation, so that the right products will be included in the email. For example, if you want to send a cart abandonment email, choose "Products in Cart." When sending a browse abandonment email, choose "Viewed Products." You do not need to manually choose any products; all of the appropriate items will be displayed automatically. The number of products shown to the customer in the email is based on the number of products the customer has viewed or has placed in their cart.
Product Information: There are a number of toggles you can set to choose what product information the customer sees in the email.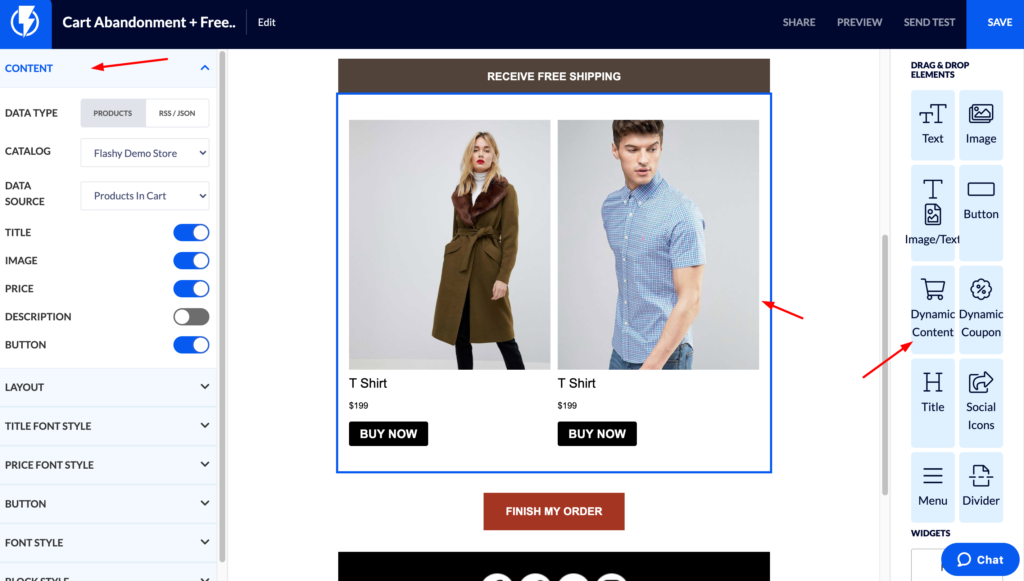 Layout: Many options for customizing the look of the email.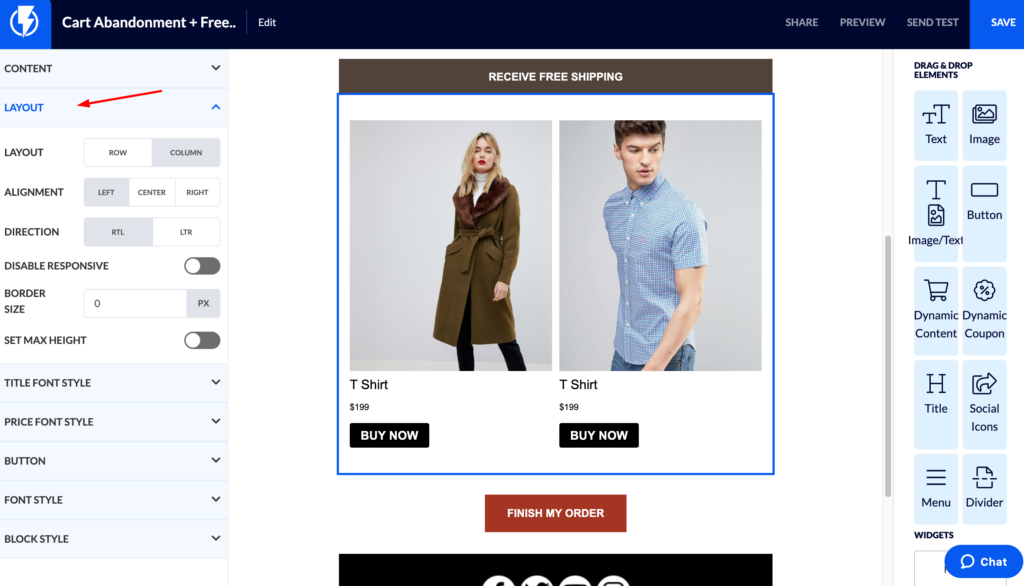 Dynamic products are highly effective visual tools that move your customer to the sale. Include them in your emails often to dramatically boost purchase rates!