Unsubscribe Page Settings
The "unsubscribe page" is the page to which anyone who wishes to be removed from your mailing list will be directed.
To be removed from your mailing list, the unsubscriber will have to click on an easily noticeable button, for example: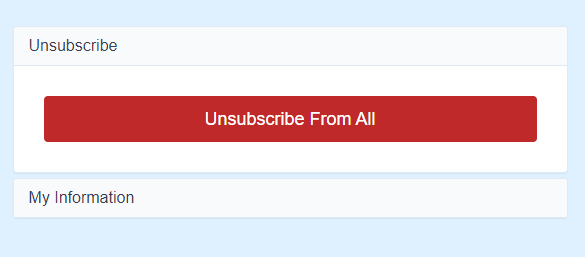 Changing the Language
We recommend that you set the "unsubscribe page" language according to your target audience. If you are addressing a local audience, select the local language, if you operate internationally, English is the recommended choice.
To change the "unsubscribe page" language click on the account icon at the upper right-hand corner of the Flashy user interface screen.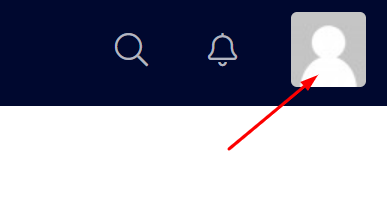 Now click "Settings" and then "Unsubscribe Settings"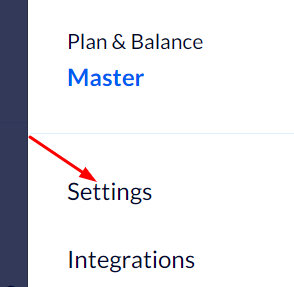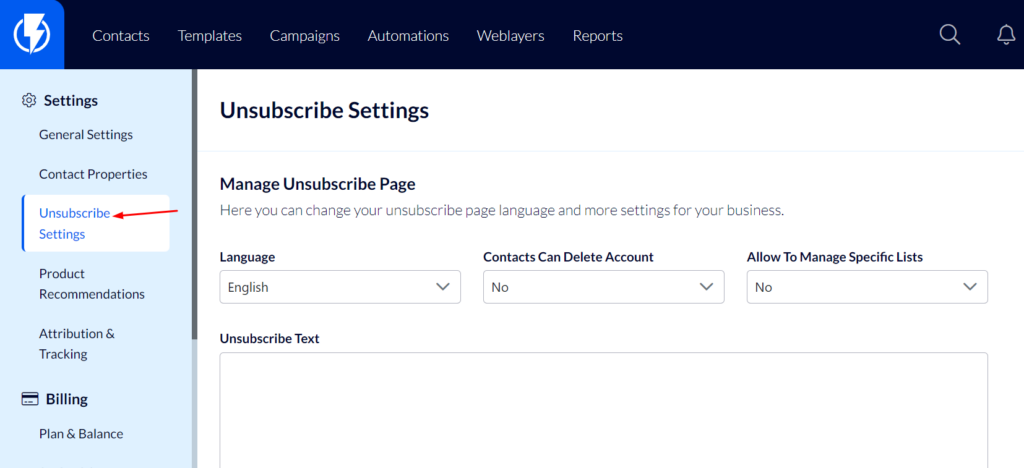 Under "Language" you can select, for your "unsubscribe page", the language which best suits your target audience.
The meaning of "Contacts can delete account"
If your mailing lists include European subscribers, you have probably heard of the General Data Protection Regulation (GDPR).
GDPR is a European Union user privacy regulation specifying that in addition to an easy way for unsubscribing from an emailing list contacts must also be offered the option to have all personal data collected in their accounts deleted (the data will be deleted permanently so that it cannot be recovered). We emphasize that GDPR is a European Union legislation – so, if the mailing list in question is not subject to the GDPR legislation, we recommend that contacts will not be offered the option to delete all account data. This way you can keep a record of events in all unsubscribers' accounts.

If you are unsure whether or not you are obliged to offer unsubscribers the option to have all of their account data deleted, we recommend you seek legal consultation.