New Company
Flashy is your all-in-one marketing automation solution, whether you have one company or multiple companies. Flashy users who are involved in multiple companies can easily create an account for each one on Flashy. No need to sign up with a new user name for each company; all of your company accounts exist under your one Flashy user name. Each company has its own separate account, so all company information - such as contacts, templates, billing, and so on - is kept separate from your other accounts.
How to Create a New Company
In Settings, click on "Company Profile." This shows you the company you are currently signed into.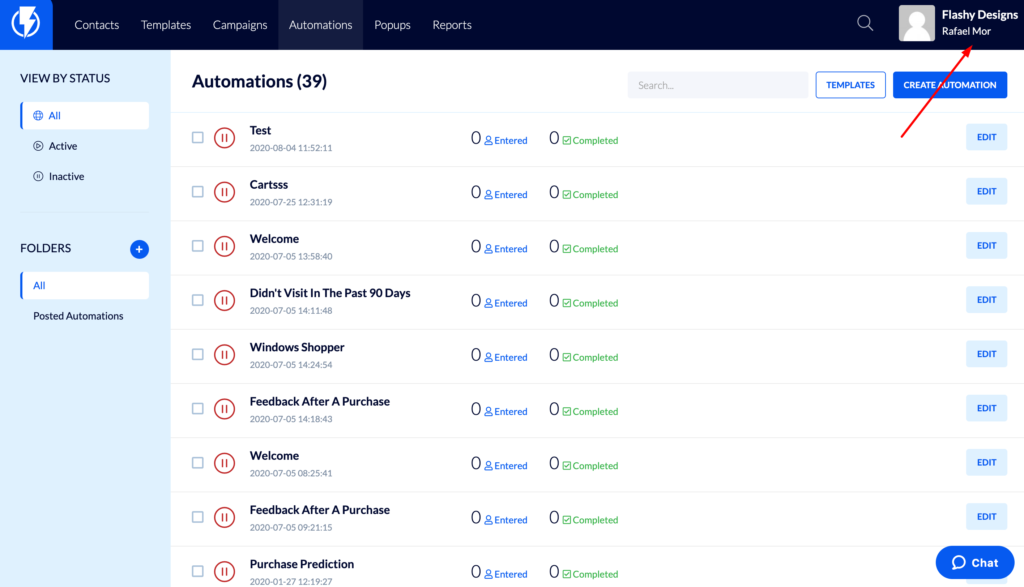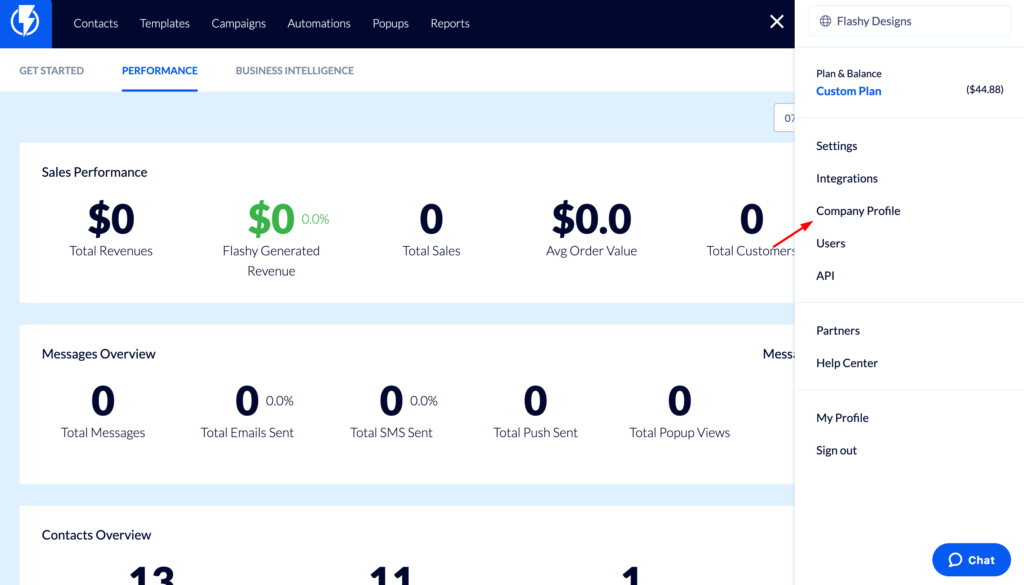 Scroll down to see the different company accounts you have access to.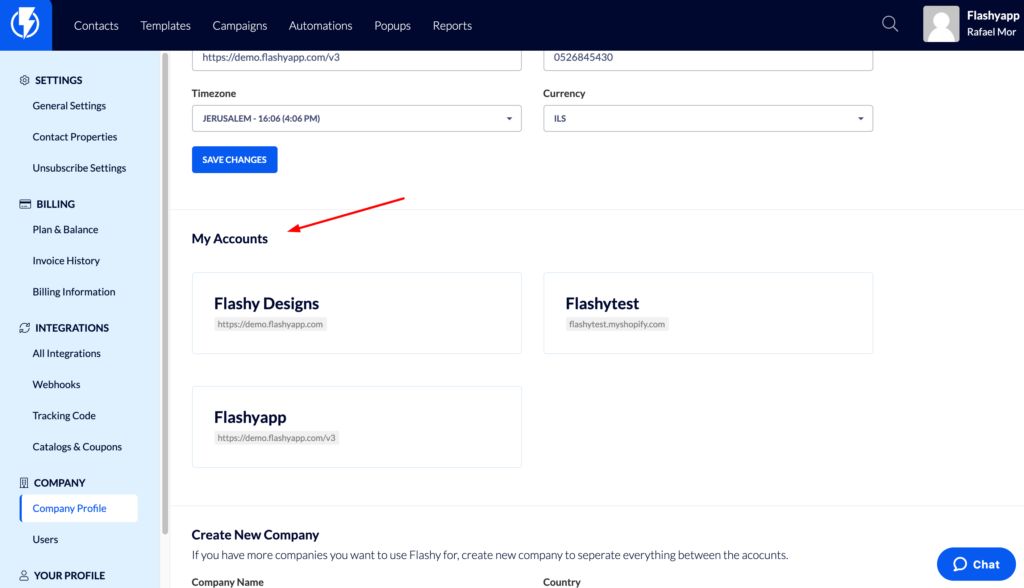 Fill out the information in the "Create New Company" section (below "My Accounts"): Company Name, Country, Website, Phone Number, Time Zone, and Currency. Click the blue "Create New Company" button when finished.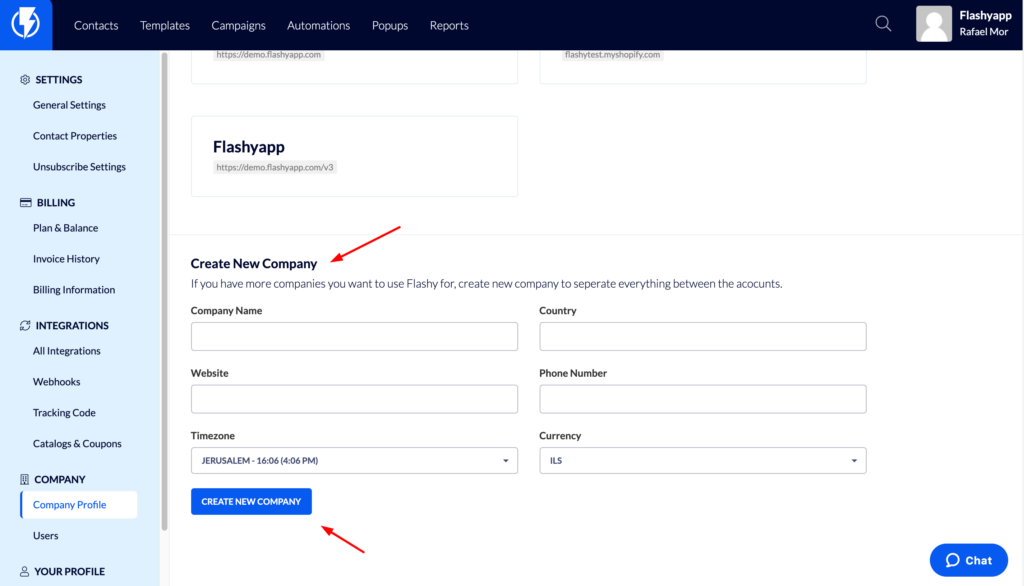 How to Switch Between Company Accounts
Since all of your accounts are together under your user name, you can easily switch between them.
When you go to sign into Flashy, a list of your accounts is displayed and you'll be asked which one you want to sign into.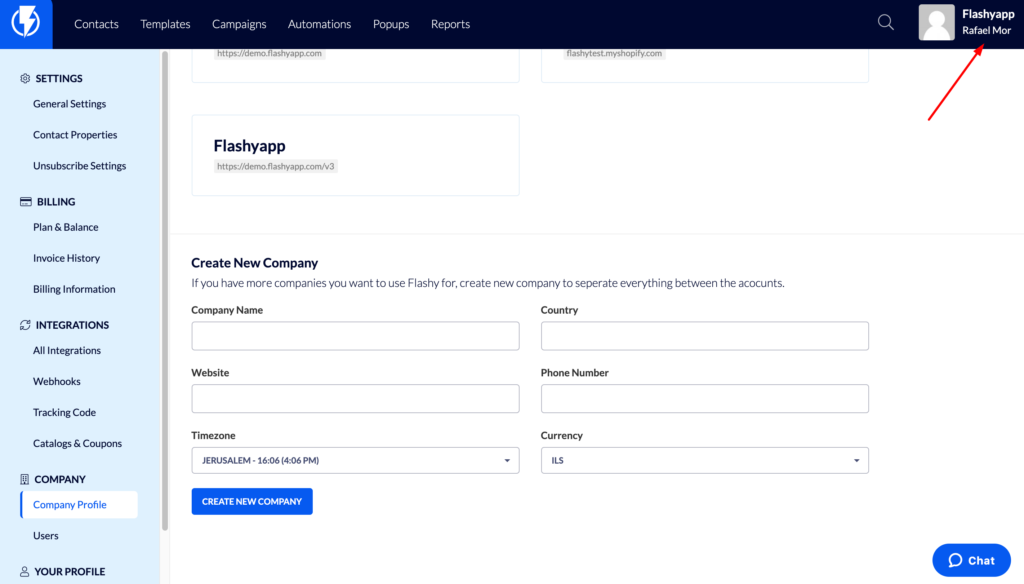 When working in Flashy, you can click on your user name in the top right corner of your screen to see which account you're currently signed into. Clicking on your user name also opens a menu containing all of your accounts. If you want to switch to a different account, simply click on the name to open it.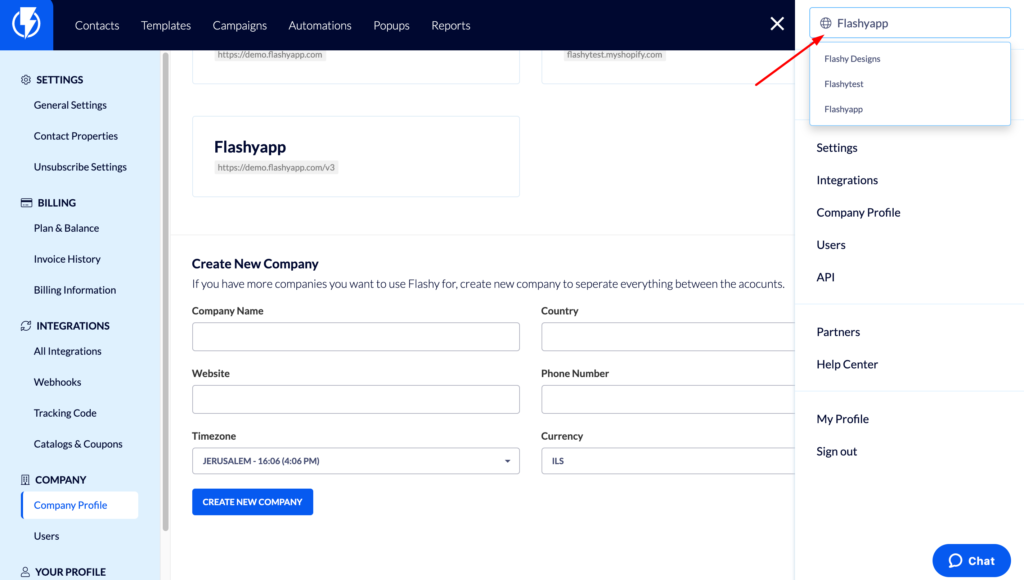 Enjoy the ease of managing your companies' information on Flashy, all under one roof!